Henrico hotel pays workers with free lodging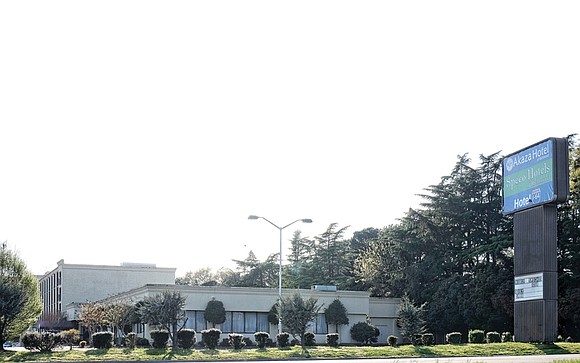 An aging hotel in Henrico County has found a way to virtually eliminate wages.
Instead of money, employees get a room in exchange for working 40 hours a week checking in guests, doing maintenance work, cleaning rooms or filling other needed roles.
Called the Akaza Hotel and located at 6531 W. Broad St., this is not a typical arrangement for hotel workers.
Still, the hotel attracts a steady stream of people who have heard about the policy and seek jobs, reflecting the desperation many face in an area short on affordable housing and known for quickly evicting those who come up short on rent money.
Terry Patel, the general manager, is open about the hotel's policy, describing it as good for those who are accepted to become part of the hotel's staff, which currently includes about 11 people.
"We're a team," he said.
As one employee put it, "all of us have our reasons" for winding up at the hotel, but those who do are mostly willing to accept the terms.
Mr. Patel said that he looks for people who will fit in and who want to stay two to three years.
Whether the hotel's approach is legal is a question mark.
The federal minimum wage law allows employers, in some instances, to provide lodging in place of wages, but the value of the lodging must at least equal what the person would earn at the minimum wage of $7.25 an hour. Otherwise, the employer must add cash to make up the difference.
Based on the hotel's $210 price for a week's stay, the hotel appears to be shortchanging employees, who would earn $290 before taxes for a 40-hour week if they were paid the minimum wage.
A former employee, Laio Morris, has filed a complaint with the U.S. Department of Labor's Wage and Hour Division, which has an office in Richmond. The office, which is responsible for enforcing federal labor laws, is barred from commenting on complaints or confirming that one has been filed.
"I accepted the job, but then I really couldn't accept working for no pay," Ms. Morris said. "I'm hoping an investigation will help those who are still working there."
Others who are short of cash are thankful to exchange labor to keep a roof over their head while they get back on their feet.
For the hotel, the savings in wages run more than $3,000 a week.

SN Holdings LLC is listed as the owner of the 282-room hotel that long ago was a Holiday Inn and later a Crowne Plaza, but for years has failed to qualify for such franchise tags.
SN Holdings bought the property in 2012 and first tagged it as the Richmond Magnuson after losing the Crowne Plaza label. The hotel was renamed the Akaza last fall.
According to the Henrico County Division of Real Estate Assessment Division, the hotel complex is valued at $100 for tax purposes. The taxable value is the nearly 7 acres of land upon which the hotel sits. That is valued at nearly $2.4 million, according to Henrico records.
That's a far cry from 2010, when the property was valued at $16.64 million, including $14.42 million for the building and $2.2 million for the land, according to county records. Since then, the value of the hotel has fallen to its current level.
The hotel is not in bad shape. It was remodeled in 2001 and renovated again in 2005, according to the county. However, county records show no substantial work has been done on the building since SN Holdings bought it six years ago.

The current owners have largely shuttered the conference center that has been part of the hotel since 1980. Mr. Patel said only a few weddings have been held there. He said he rejects most requests from those who want to hold events.
The hotel's 240-seat restaurant, once known as Fanny's, also is not in operation, Mr. Patel said.
Instead, like a number of other Richmond area hotels, the Akaza has largely become a high-priced rooming house. Currently, the lion's share of its rooms are rented by the week to people and families who need a place to stay.
At least 130 rooms are rented to people who make it their home and must renew on a weekly basis, a front desk employee said.
Based on that number, the hotel is generating more than $1.4 million a year from weekly rentals.
The hotel also has short-term guests who book a room for $60 a night, one of the lowest rates in the metropolitan area. But rarely more than 10 people a night do so, the front desk employee said. "We don't get many," she said.
Online reviews are few in number and mixed. Of the four reviews on Trip Advisor, two praised the hotel and two were harshly critical.
"We strive to be a safe and clean place," Mr. Patel said, "but we are a no-frills operation."