A heroine honored
April 23 now designated as Barbara Johns Day in Virginia to honor 1951 student activist who helped dismantle public school segregation
4/19/2018, 8:39 p.m.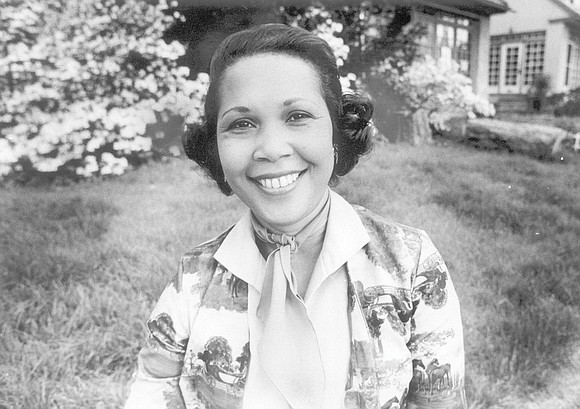 By Saraya Wintersmith
Today's students need to continue to speak out when they see injustice.
That was the message from Joan Johns Cobbs, the younger sister of the late Barbara Johns, and Mrs. Cobbs' classmate, Joy Cabarrus Speakes, as Virginia prepares to celebrate the first Barbara Johns Day on Monday, April 23.
Barbara Rose Johns was just 16 when she organized and led a student walkout on April 23, 1951, to protest the substandard conditions and resources at the all-black Robert Russa Moton High School in Prince Edward County. The action morphed into a lawsuit, Davis v. School Board of Prince Edward County, that became part of the landmark U.S. Supreme Court ruling in Brown v. Board of Education in 1954 that began dismantling racially separate and unequal policies in public education.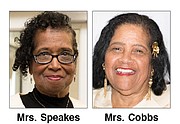 The Virginia General Assembly voted in 2017 to honor Ms. Johns with an annual day beginning this year.
Now, 67 years after protesting alongside Ms. Johns, Mrs. Speakes told the Richmond Free Press this week, "We're still looking at some of the same things," particularly when it comes to racism and the poor condition and lack of resources afforded schools in African-American communities.
"When you look at what happened in Charlottesville, that's a prime example of where everything just took you back to the Jim Crow era," she said of the deadly violence that broke out last August between white supremacists and neo-Nazis supporting the statues honoring Confederates in public parks and counterprotesters. "You get to understand that there's a movement that has to continue." 
"Some people say we have arrived, but we have not," said Mrs. Speakes, now 79 and a Prince Edward County resident again after a career as a corporate executive in sales in the New York-New Jersey area. "We are still on the train trying to get this as far as we can, and it has to be through the movements of the younger generations to keep that going."
Mrs. Cobbs and Mrs. Speakes were 12 when the strike took place. Neither had any idea what was about to unfold until they gathered for an assembly expecting to see their principal and, instead, heard a speech by Ms. Johns announcing the walkout. Both said they feared being thrown in jail, retaliation from the Ku Klux Klan and their parents' reactions. But they said they were inspired to act that day in support of justice.

Now 79 and a resident of New Jersey, Mrs. Cobbs and Mrs. Speakes were at the Moton School on Sunday providing recollections of that historic time. Both expressed being encouraged by Black Lives Matter protesters and the recent groundswell of student activism calling for gun control following the Feb. 14 mass shooting at a Parkland, Fla., high school in which a former student armed with a military-style assault rifle killed 17 people.
Pointing to the energy, optimism and new ideas that often come with youth, Mrs. Cobbs said people generally "pay more attention" when young folks start a movement. Such was the case, she said, with the 1951 Farmville protest.