A heroine honored
April 23 now designated as Barbara Johns Day in Virginia to honor 1951 student activist who helped dismantle public school segregation
4/19/2018, 8:39 p.m.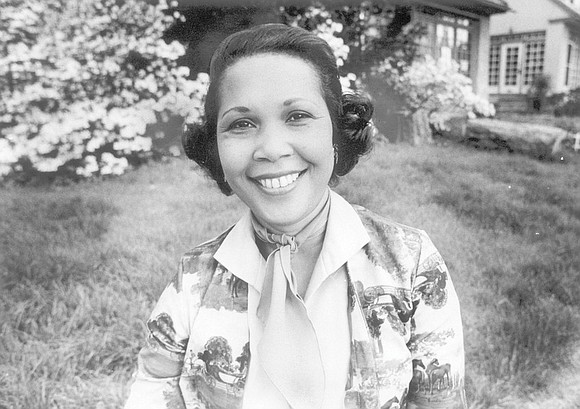 "The majority of people were shocked at the fact that a student could lead something like this," Mrs. Cobbs said.
She said some parents initially were reluctant to support the students who were striking because of the dilapidated conditions in their school. Classrooms heated by wood stoves were cold and pails were scattered around to catch water from leaky ceilings during the rain, according to accounts at the time.
But in the end, parents stood with their children. "I think they felt that maybe this would result in something greater," said Mrs. Cobb, a retired member of the U.S. Marshals Service.
Parents at the Moton School had unsuccessfully lobbied the school board for a new, bigger school. The building housed more than 400 students, but was only meant to accommodate 180. The board's solution was to build the now-infamous tarpaper shacks with leaky roofs and no bathrooms.
The lack of resources for the all-black school stood in sharp contrast to Prince Edward County's new and well-furbished high school for white students.
Moton students also were given second-hand textbooks and were transported on inadequate school buses. A month and a half before the strike, five Moton students were killed when a train struck their stalled school bus at Elam Crossing.
According to some reports, Ms. Johns began recruiting a secret planning committee for the strike after she saw a better-equipped school bus for white students pass by when she was late catching her bus.
After the strike, the Johns family was harassed. The KKK burned a cross in the yard of the family's home. Ms. Johns was sent to live with relatives in Montgomery, Ala., but returned the following school year. She went on to attend Spelman College and Drexel University and was a librarian for 24 years until her death in 1991 at age 56.
Mrs. Cobbs shared that her sister "had some regrets" about the strike when Virginia officials decided to close public schools rather than desegregate in defiance of the ruling by the nation's highest court.
"She didn't regret what she had done. She just felt very sad about the children who lost their education," Mrs. Cobbs said.
She said she'd like her sister to be remembered as a young person who had an idea to make things better and then stood up for what she believed. She also would like people to keep in mind that "anyone, no matter how young, can make a difference in this world."
Mrs. Speakes' advice for today's youths?
Make sure they voice their opinions and take action when they see something wrong, like Ms. Johns did.
"We were all young, but we made it happen," Mrs. Speakes said.