80¢ cigarette tax goes up in smoke at City Council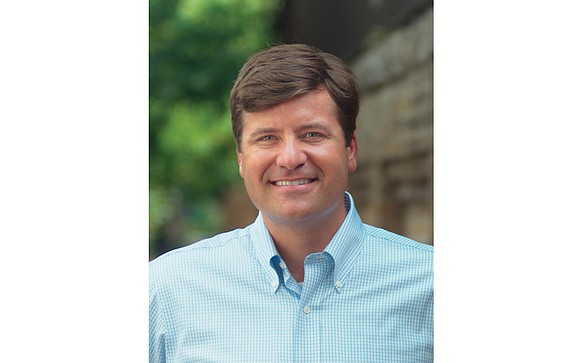 Mr. Agelasto said Richmond doesn't need another commission. He said a 2016 task force, as well as updated and recent reports from financial consultant Davenport & Co., identified the cigarette tax as one of the few options available to the city as a source of funds for schools.
"What more information do we need? The time has come for action, not more studies," he said.
Mr. Hilbert, too, was critical of waiting for a comprehensive plan. "In other words, if we can't do everything, we should do nothing," he chided his colleagues.
"Every journey starts with the first step," he said, in describing the cigarette tax as a first step toward a larger plan for city schools.
Dr. Newbille was not impressed. She said she could not vote for the cigarette tax because it would raise too little money and was just another effort that falls far short of the RPS needs.
The recent passage of a 1.5 percent increase in the city's meals tax that is designed to raise $150 million to build four new schools "gives us an opportunity" to take the time to find ways to do more, Dr. Newbille told her colleagues.
"What we need is a comprehensive plan," she said, in which a cigarette tax might be one piece of a total proposal to enable Richmond to pour an additional $600 million into school construction and provide the $30 million a year needed for maintenance.
Dr. Newbille said a comprehensive plan could include increases in property taxes and other fees, along with contributions from corporations and foundations.
Richmond operates 44 schools. Since 1998, the school system has closed 17 old buildings and added eight new buildings. Four additional new buildings are scheduled for completion in the next five years with the funds generated by the meals tax increase. But that leaves at least 32 other buildings that need major overhauls or replacement because of their age and condition.
Ms. Robertson, who opposed the cigarette tax because the funds would not be dedicated to fighting addiction, said she would join in the effort to put a comprehensive plan in place.
However, despite the promise, neither Dr. Newbille nor Ms. Robertson has advanced any major amendments to push more funds to schools for repairs or educational instruction during the council's current review of the budget.

Nor has any council member supported cutting the mayor's proposed spending plan to generate new funding for schools.
A 1 percent reduction in the budget plan would generate about $7 million a year, or a bit more than Mr. Agelasto's proposed cigarette tax.
Council members Kim B. Gray, 2nd District, and Reva M. Trammell, 8th District, expressed concern that the tax could lead tobacco giant Philip Morris to take its cigarette manufacturing operation, its 3,600 employees and the $17 million a year it pays the city in taxes to another locality like Henrico or Chesterfield counties that cannot tax cigarettes.
Ms. Gray also agreed with convenience store owners that the cigarette tax could drive away customers, who would simply cross into the counties to buy cigarettes without tax.