Retired Army major earns salute on the golf links
4/29/2018, 2:38 p.m.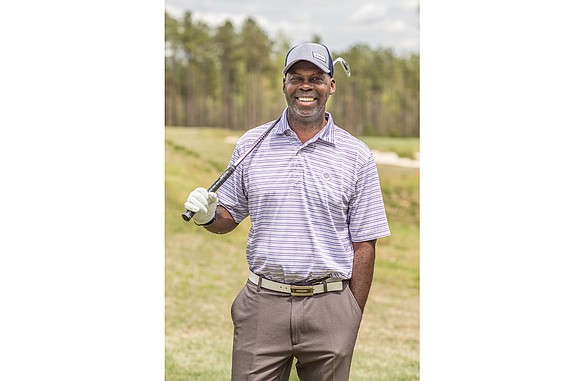 Meanwhile, Hardcastle signed up with Uncle Sam and began a globetrotting military career, with calls to installations throughout the United States and as far away as Heidelberg, Germany, and Izmir, Turkey.
After four years as an enlistee, Hardcastle enrolled at North Carolina A&T State University on a ROTC scholarship and returned to the Army as an officer — a 2nd lieutenant.
It was about that time that golf invaded his life. There were some awkward beginnings for sure for the golfing rookie.
"My friend who got me started also got me my first clubs," Hardcastle said. "Only problem was, the clubs were right-handed and I'm left-handed."
He played opposite-handed for the better part of a year before upgrading his gear. Soon after, he began competing on a higher level, even contending for tournament trophies.
"I never won, but lots of top 10s, top 5s — even got second once," he recalled. "In 2006, I was second in a Myrtle Beach Winter Championship with some 200 guys in it."
Hardcastle retired from active duty in 2011 out of Fort Lee in Prince George County. But even now, he doesn't have unlimited free time for honing his swing. Hardcastle works as an operations research analyst for the Defense Logistics Agency in Richmond.
Most champion-caliber golfers take up the sport at a very early age, tagging along with their dads. Hardcastle followed an entirely different game plan quite successfully, and for that the retired officer deserves a salute.