Dialysis transfer up in the air for Ora Lomax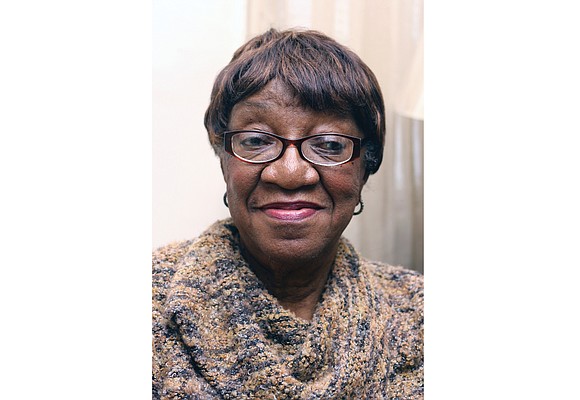 Ora M. Lomax expects to be transferred to another dialysis clinic, but it won't be DaVita Dialysis Henrico in the Brookhill Azalea Shopping Center as she first expected.

Instead, her current provider, Fresenius Kidney Care, has stated that she would be able to transfer to another clinic that the nation's largest provider of dialysis services operates in the Richmond area, although the actual clinic she will go to for service still was being worked out at Free Press deadline on Wednesday.
In a letter dated Feb. 9 that Mrs. Lomax received on Monday, Katherine Sarisen, FKC regional vice president, stated that Fresenius wants her to choose between two other Fresenius clinics for service following her anticipated involuntary discharge on Friday, Feb. 16, from the company's West End Dialysis Center.
Mrs. Lomax has been going to the West End center for dialysis for 12 years.
On Wednesday, the 86-year-old Mrs. Lomax met with company officials to discuss the move, along with her representative, retired Richmond General District Court Judge Birdie H. Jamison.
Mrs. Lomax said after the meeting that the "transfer was still being worked out. Judge Jamison is working on it."
Fresenius officials notified Mrs. Lomax on Jan. 3 that she would be involuntarily discharged from the West End center because of behavioral issues, but has let her continue receiving dialysis there while a transfer is arranged.
Before this week, the company did not offer any transfer options, Mrs. Lomax said. A Fresenius social worker told Mrs. Lomax that no other clinic in the Richmond area had been found to provide the life-saving treatment, and that her only choice after discharge would be to go "from emergency room to emergency room" for treatment.
Mrs. Lomax said that a representative of United Healthcare, which provides her Medicare Advantage coverage, notified her on Feb. 6 that the DaVita clinic had accepted her.
However on Feb. 9, Mrs. Lomax said a representative from Medicare called her while she was undergoing dialysis to say DaVita had not accepted her.
Before Wednesday's meeting with Fresenius officials, Mrs. Lomax said finding a new clinic has been a constant worry.
"I don't mind the transfer so long as I can receive quality service," she said. "I need dialysis to live."