Ora Lomax matched with new dialysis center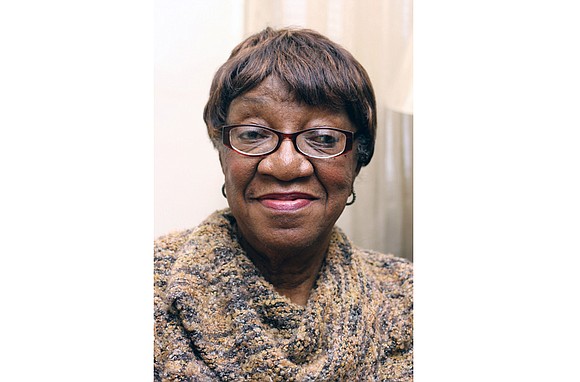 The saga of Ora Lomax and her search for a new dialysis center has a happy ending after weeks of drama.
The 86-year-old NAACP activist has been reassigned to a new center after being booted from the West End Dialysis Center after 12 years.
Fresenius Kidney Care, the nation's largest provider of the life-saving treatment and owner of the West End Center, moved her to another of its centers at 2521 Mechanicsville Turnpike in the Glenfield Business Center in Henrico County.
While still smarting about her involuntary discharge from the West End Center, Mrs. Lomax went to the new center for the first time on Monday. She started dialysis there Wednesday.
"Everything seems nice," she told the Free Press this week. "The people there are friendly. I'm glad I have a place to go to get dialysis."
She said she also knows the center's manager, whom she met years ago.
Dialysis is the process that removes waste and excess fluid from the blood of people like Mrs. Lomax whose kidneys have failed and no longer can do the cleaning.
The Free Press has been following Mrs. Lomax's situation since she received notice Jan. 3 from West End center officials that she was being dropped from treatment because of behavioral issues. Mrs. Lomax denies that she has created problems requiring her to be moved.
At one point, Mrs. Lomax was told by a Fresenius social worker that no other dialysis center would accept her and that she would have to go "from emergency room to emergency room" for treatment.
Meanwhile, retired Richmond General District Court Judge Birdie H. Jamison has been involved with Mrs. Lomax in working with Fresenius to find another dialysis center. She was not available for comment Monday on the move.
"The most important thing is to ensure she will have a new location for dialysis," Judge Jamison said last Friday. She said she plans to monitor the situation to ensure that Mrs. Lomax's transition to a new center "goes smoothly."