Flags at half-staff in memory, honor of Dr. Walker
2/17/2018, 8:18 a.m.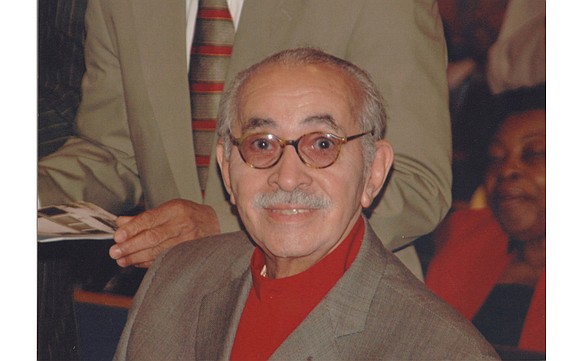 Virginia's state flag will be flown at half-staff over the Capitol and throughout the commonwealth in honor of the late civil rights icon Dr. Wyatt Tee Walker.
Dr. Walker, 88 and a Virginia Union University graduate, was executive director of the Southern Christian Leadership Conference and chief of staff to Dr. Martin Luther King Jr. in the 1960s.
He died Tuesday, Jan. 23, 2018, in Chester, where he lived for the last 14 years.
Gov. Ralph S. Northam ordered flags throughout the commonwealth to be lowered on Wednesday, Feb. 14, and remain at half-staff until sunset on Saturday, Feb. 17, following a noon memorial service that day for Dr. Walker at Gillfield Baptist Church, 209 Perry St. in Petersburg.
Dr. Walker served as Gillfield Baptist Church's pastor from 1953 to 1959 and led many demonstrations and civil rights actions in protest of segregation.
Richmond Mayor Levar M. Stoney also instructed that the City of Richmond's flag be lowered through sunset on Saturday.