Henrico man awarded patent for golf cart cover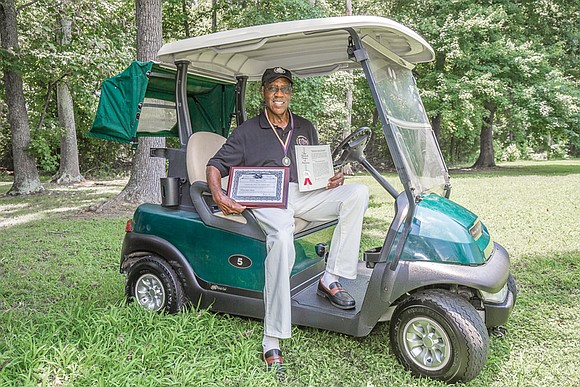 "I was always left out," he said. He became determined to learn how to play and began hitting balls at a vacant field in Fairfield Court and on high school football fields in the offseason.
He became good enough to win amateur tournaments. He also found a mentor in a golf shop and started learning how to repair golf clubs, just one way he sought to learn more about the game he was determined to master.

After a year, he felt he had learned enough to start a mobile golf club repair business. He said he built the business by going to car dealerships and fixing clubs for the salespeople.
That led him to open a golf shop Downtown in the now long gone 6th Street Marketplace. He later bought a second store in Williamsburg and another in South Carolina.
He sold them by 2001 when he took over management of the nine-hole Spring Lake, which was started in 1939 by a group of black golfers who were tired of the whites-only policies elsewhere. Mr. Houze joined in the 1960s after learning to play the game. The club was later sold to private owners.

Mr. Houze managed the club until 2006, when its owners sold it. One of the streets in the subdivision that now covers the former course is named in Mr. Houze's honor.
Mr. Houze, who spent 20 years serving as treasurer of the Richmond Crusade for Voters, has his fingers crossed that his new invention will be a hit.
"I am confident that one day soon a lot of people will be using the Houze canopy."