Richmond Power to End Stroke Jazz Night May 31
5/19/2018, 3:55 p.m.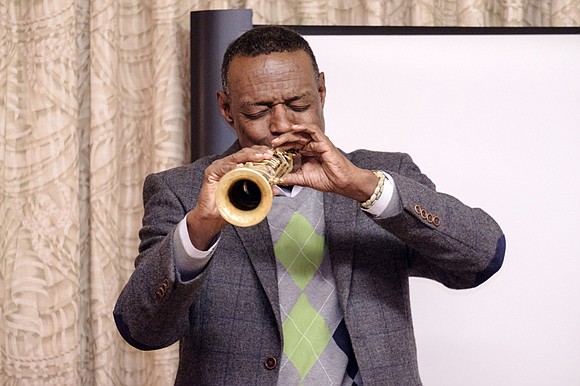 May is American Stroke Month.
And the American Stroke Association's Power to End Stroke campaign and Bon Secours Richmond Neurosciences Services are hosting the 5th Annual Richmond Power to End Stroke Jazz Night.
The free event will be held 5:30 to 8:30 p.m. Thursday, May 31, at the Greater Richmond Convention Center, 403 N. 3rd St., and will offer stroke education along with a heart-healthy dinner, live jazz and dancing and raffles.
Music will be performed by J. "Plunky" Branch, while Kemel Patton will lead line dancing.
Participants can sit in on workshops about treatment and prevention of strokes and will have one-on-one access to medical professionals.
Stroke is the No. 2 cause of death in the world and a leading cause of serious disability, according to the American Stroke Association. Organizers stated that 80 percent of strokes are preventable if people control their risk factors, including high blood pressure.
To learn more about strokes and their treatment and prevention, go to www.strokeassociation.org or call (888) 4STROKE.
Details and registration for the jazz event: www.heart.org/RVAJazzNight or (804) 965-6529.