Jones gets pushback on renaming South Side center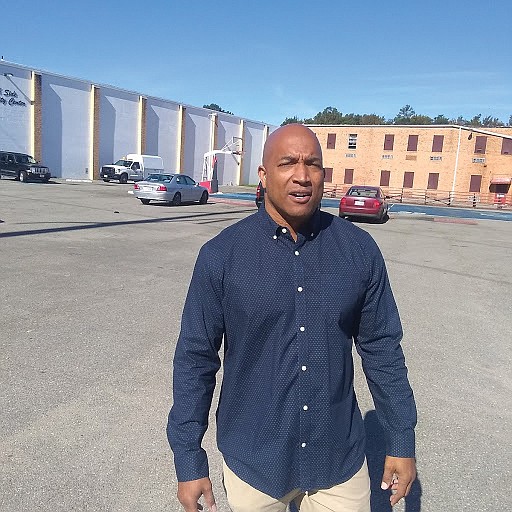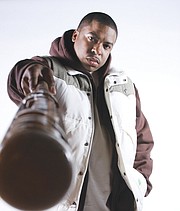 Ninth District City Councilman Michael J. Jones has put on hold his proposal to rename the Southside Community Center for Richmond area entertainer Lonnie Battle, a.k.a. DJ Lonnie B.
Without explanation, Dr. Jones did not allow legislation to rename the recreation and community center on Old Warwick Road to be introduced at Tuesday night's City Council meeting, just days after receiving pushback on the proposal from constituents at his district meeting.
Six weeks ago, Dr. Jones made it seem the renaming was a "done deal" when he met with Mr. Battle on the DJ's birthday to tell him about the renaming plan. In an Oct. 18 Facebook post of the meeting, Dr. Jones can be heard telling Mr. Battle that he has secured the five votes needed to win approval and "now we just need to go through the (council) process."
At his Nov. 8 district meeting, Dr. Jones told constituents that he would introduce the proposal at the Nov. 13 City Council meeting. He also defended the proposal as way to generate private donations to beef up programs at the center, which he said has not received the level of funding needed from the city.
While declining to offer any names of potential donors or indicate the level of donations that might come in, Dr. Jones told the audience that he had received pledges from private companies to contribute if the building is named for Mr. Battle.
He said he was inspired to go this route after visiting the Carmelo Anthony House in Baltimore and learning about their programs and the amount of private support the center receives because of its connection with the NBA basketball star who grew up there.
Dr. Jones said the South Side center has yet to reach its potential, but would have a better chance to gain financial support by naming the building for the DJ who grew up near the center and has gone on to a stellar career, though he now lives in Chesterfield County.
However, at the district meeting, Dr. Jones heard from constituents who were not happy about changing the center's name.
Jayla Townes, a Richmond high school sophomore who lives in the district and supports the center, appeared to sum up what many in the room were thinking.
"I strongly oppose changing the name," said Jayla, daughter of DJ Jazzy Jeff Townes, who is celebrated for his work with actor Will Smith and singer Jill Scott.
Jayla told Dr. Jones the Southside Community Center name represents "who we are as a collective body and the pride we take in being from the South Side."
While she told Dr. Jones that she has nothing against Mr. Battle, who is a friend of her father, "This center is recognizable to all that use it and was built on hundreds of volunteer hours donated by people like myself when we had nothing but a room on the property to function in.
"We made something out of nothing, and long after you are gone off to do other things, we will still be here making differences that matter," she said.

She urged Dr. Jones to pull the proposal "as it does nothing to unite our community and is a slap in the faces of all the people that work every day to make this center what it is on the best side of town."
Others who spoke, including Michelle Mosby, the 9th District's former City Council representative, also urged him just name a room in the center for Mr. Battle.
"I have heard that from others," Dr. Jones said, in promising to consider the idea.