VSU picked to win CIAA basketball title
Fred Jeter | 10/11/2018, 6 a.m.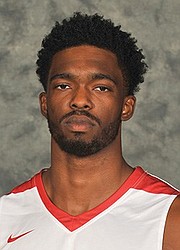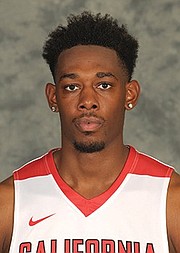 Two proven college big men and an All-State guard are among the additions to a Virginia State University basketball program that is the pre-season pick to win the CIAA title.
Tony Richardson, 6-foot-9 and 240 pounds, and Jahmere Howze, 6-foot-6, 230 pounds, have transferred to VSU from California University of Pennsylvania of the NCAA Division II Pennsylvania State Athletic Association.
Both seniors bring solid credentials.
Richardson, a native of Sterling in Northern Virginia, averaged 10 points and eight rebounds during the 2016-17 season at California University with five double-doubles. He sat out this past season.
Howze, from Cleveland, averaged 17 points and seven rebounds during the 2017-18 season for the Vulcans. He previously played at Urbana University in Ohio.
VSU fans are hopeful that Richardson and Howze will ease the graduation loss of low-post operator Richard Granberry of the Class of 2018, a two-time All-CIAA pick.
On the perimeter, a touted arrival is 6-foot Antwan Miles from Hampton's Phoebus High School. Miles earned the Newport News Daily Press Player of the Year and also State 3A All-State honors.
Miles averaged 22 points, four assists and four steals while helping the Phantoms to a 21-5 record and to the state quarterfinals.
Miles will contend for backcourt duty in the absence of former ball-handler/defensive stopper Waymond Wright.
Other first-year Trojans:
Jalen Jackson: senior, 6-foot-2, Cleveland, Ohio. Sat out last season at VSU because of an injury after transferring from Neosho Community College in Nebraska.
Dallas Wilson: freshman, 6-foot-7, Churchland High School in Portsmouth.
Cedric "C.J." Wiggins: senior, 6-foot, Benedictine Prep, Richmond. He transferred to VSU from North Carolina Central University.
Armond Griebe: junior, 6-foot-7, Potomac High School in Woodbridge. He transferred from the University of Mount Olive in North Carolina.
Kevin Holmes: junior, 6-foot-9, Bishop Sullivan Catholic High School in Virginia Beach. He played previously at Coastal Carolina University in South Carolina and the University of Maryland-Eastern Shore.
Azariah Sykes: junior, 6-foot-8, Millwood School in Midlothian. He transferred to VSU from Morgan State University.
Tre' Wortham: junior, 6-foot-1, Freedom High School in Woodbridge. He transferred to VSU from Allegany College of Maryland.
En route a year ago to the CIAA Northern Division title and an NCAA Division II playoff berth, the VSU Trojans went 25-5. In addition to the losses of Granberry and Wright, VSU must replace standout wing Trey Brown.
Top returnees this year include seniors Philip Owens, Brandon Holley, Cyonte Melvin and Walter Williams. Melvin and Williams are pre-season All-CIAA picks.