VCU Jazz Masters to open Richmond Jazz Society series Oct. 9
9/27/2018, 6 a.m.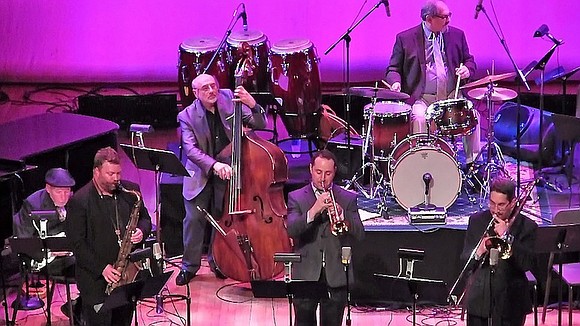 The VCU Jazz Masters will headline the Richmond Jazz Society's Guest Educators Concert Series at 7 p.m. Tuesday, Oct. 9, at Capital Ale House's Downtown Music Hall, 623 E. Main St.
Members of the group include jazz faculty from Virginia Commonwealth University. They are Mike Ess, guitar; J.C. Kuhl, saxophone; Victor Dvoskin, bass; Taylor Barnett, trumpet; Tony Martucci, drums; and Antonio Garcia, trombone.

The series will continue 7 p.m. Tuesday, Nov. 13, with Dr. Darden Purcell and the George Mason University Jazz Faculty.
Dr. Purcell, a jazz vocalist and director of the GMU Jazz Studies program, has performed with orchestras and big bands as well as backup for well-known artists such as George Benson, Chaka Khan, Bryan White and Freda Payne.
To bring in the Christmas season, the series will feature "The Jazz Side of Aretha Franklin" on Tuesday, Dec. 11, with shows at 7 and 9:30 p.m. Multiple artists will perform.
All performances will be held at the Capitol Ale House Music Hall.
Details and tickets: www.vajazz.org/guest-educators-concert-series.