Agelasto facing 3rd suit for his removal from office
4/19/2019, 6 a.m.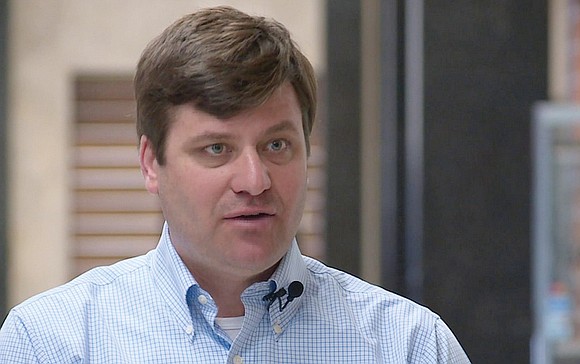 Parker C. Agelasto is facing the threat of a third lawsuit seeking his removal from the 5th District City Council seat for moving to the 1st District.
Richmond Commonwealth's Attorney Michael N. Herring told the Free Press that he would file his own lawsuit to remove Mr. Agelasto if the City Council member fails to notify Richmond City Council soon that he will resign his office by the end of the year.
While Mr. Herring did not say whether he has set a deadline, he stated that Mr. Agelasto "understands that if he does not commit to resigning, in writing, then I will file. My sense is that he is trying to work through the logistics."
Last week, Mr. Herring outlined the settlement he offered Mr. Agelasto: Agree to step down by Dec. 31, rather than finishing out the term that ends in December 2020, as Mr. Agelasto sought to do.
Mr. Herring stated that he wanted Mr. Agelasto to notify council of his plan as soon as possible so that council would have time to call a special election for the 5th District seat to coincide with the Nov. 5 general election.
Mr. Agelasto declined comment Monday on Mr. Herring's statement, leaving it to his attorney, Anthony F. Troy, who also is not commenting on settlement offers.
Meanwhile, two former City Council members, Sa'ad El-Amin and Henry W. "Chuck" Richardson, have filed separate legal actions requesting the Richmond Circuit Court remove Mr. Agelasto from office. Neither case has been set for trial.
While rare, other localities also are dealing with elected officials moving out of the districts they were elected to represent.
Last week, the Virginia Beach Circuit Court removed a school board member because he was no longer living in his district.
And in late March, a member of the Virginia Beach City Council resigned after moving to a home outside her district. — JEREMY M. LAZARUS