FasMart agrees to comply with ADA under settlement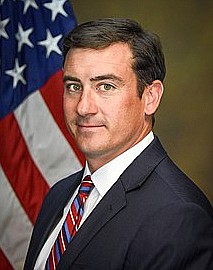 FasMart, a Richmond-based convenience store chain, no longer will bar disabled people accompanied by a service animal.
G. Zachary Terwilliger, U.S. attorney for the Eastern District of Virginia, announced Tuesday that the owner of the 1,400-store chain, GPM Investments Inc., agreed to allow blind and other disabled people who rely on service animals to shop with their animals.
Mr. Terwilliger stated that his office was pursuing a complaint against the company regarding the issue and welcomed the settlement that is based on the Americans With Disabilities Act.
Under the ADA, "people with disabilities who are accompanied by a service animal are entitled to participate on an equal basis with others, including visiting retail establishments," Mr. Terwilliger stated. "We are pleased that GPM has agreed to take steps to ensure that these individuals are welcome in all of its stores."
The investigation began with a complaint from an individual that Mr. Terwilliger stated was ushered out of a FasMart store because his service animal was with him. The complainant's name and where the incident happened were not released.
Under the settlement agreement, GPM has agreed to display signs in its stores welcoming service animals and to train all its employees on the policy.
The company also has agreed to pay $1,000 in compensation to the complainant, according to Assistant U.S. Attorney Steven Gordon, coordinator for civil rights enforcement, who handled the matter for Mr. Terwilliger. — JEREMY M. LAZARUS