Eugene A. Mason Jr., who served on the Richmond School Board and City Council, dies at 78
George Copeland | 8/16/2019, 6 a.m.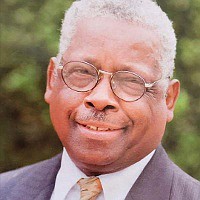 From the roof of J.L. Francis Elementary School to City Council chambers at City Hall, Eugene A. Mason Jr. was a constant force in improving public education in Richmond.
Representing the 9th District on the Richmond School Board from 1994 to 2004, Mr. Mason made diversity and equity a priority, an ideal he carried with him inside and outside the halls of power in Richmond.
The advocate for community-based solutions to issues in public education died Sunday, Aug. 11, 2019, at the age of 78.
Mr. Mason will be remembered by family and friends at a funeral service at noon Friday, Aug. 16, at United Nations Church International, 214 Cowardin Ave., with interment at Maury Cemetery.
The family will receive friends 6 to 7 p.m. Thursday, Aug. 15, at Mimms Funeral Home, 1827 Hull St.
"Richmond has suffered a monumental loss," said Delegate Delores L. McQuinn, who served with Mr. Mason on the School Board and the Richmond City Council, where he served a single two-year term from January 2005 to December 2006, representing the 9th District in South Side.
"He was the voice that would come by and let us know what was going on with educating our kids and what was going on in the schools and the needs of the children in the schools," said Bernice E. Travers, president of the Richmond Crusade for Voters.
Mr. Mason also was active in the Crusade, serving for more than 20 years in a number of roles.
Mr. Mason "led a life of meaning and dedication as a community leader and will long be remembered by those who knew, loved and cared about him," the Richmond City Council said in a statement issued Wednesday.
"In remembrance, Richmond City Council recognizes and thanks Mr. Mason for his work, service and commitment on behalf of Richmond residents."
A native of Richmond, Mr. Mason attended J. Sargeant Reynolds Community College and Virginia Commonwealth University, with a concentration in business. As the owner of Nosam Contracting and Services, he specialized in home improvement construction management. Before his election to the School Board, he was already an active part of Richmond's schools, serving as a "room father" for Woodville and Fairfield Court elementary schools for classes lacking male teachers and without male parental figures, according to news reports at the time.
These activities alerted Mr. Mason to academic and social flaws within the school system, which he sought to correct with programs emphasizing greater parental involvement in school renovation and a more communal decision-making process.
He cast the tie-breaking vote in a 2001 board decision that left A.V. Norrell and Whitcomb Court elementary schools open for another decade. And he helped encourage J.L. Francis Elementary students to read by promising to spend the night on the school's roof if they each read 10 books during two months in 2004. He fulfilled the "Mr. Mason Up On The Rooftop" pledge by holding an all-night reading party at the school in December 2004.
During his two-year term on Richmond City Council, serving under former Mayor L. Douglas Wilder, Mr. Mason was appointed director of the Capital Region Arts and Cultural Funding Consortium for a year.