Personality: Dr. Michael L.W. Moore
Spotlight on chair of Dr. Wyatt Tee Walker Educational Foundation
1/18/2019, 6 a.m.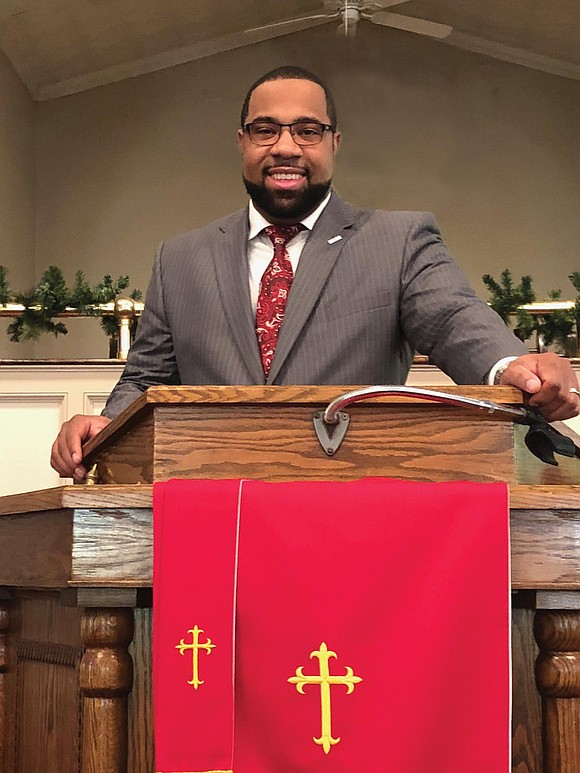 Want to go?
What: 4th Annual Legacy of a Legend Scholarship Luncheon benefiting the Dr. Wyatt Tee Walker Educational Foundation's scholarship program for Richmond area high school seniors.
When: 1 p.m. Saturday, Feb. 2.
Where: Jepson Alumni Hall at the University of Richmond.
Honorees: Richmond Delegate Delores L. McQuinn and the late Richmond businessman and civic leader Clarence L. Townes Jr.
Keynote speaker: Dr. Roslyn M. Brock, chairwoman emeritus of the NAACP national board of directors and a graduate of Virginia Union University.
Tickets: $75; purchase online at https://delmcq.ev...
Info: Ryan Bell, (804) 928-2135, or wtwedufoundation@...
Legendary civil rights leader Dr. Wyatt Tee Walker wanted his legacy to center on educational opportunities for generations to come. The Dr. Wyatt Tee Walker Educational Foundation is the vehicle to perpetuate his lasting dream and provides scholarships for underserved youths to attend college.
Dr. Michael L.W. Moore is the chair of the Dr. Wyatt Tee Walker Educational Foundation.
"The foundation founded in 2015," says the 31-year-old pastor of Mt. Vernon Baptist Church, "is about working and helping to make people's lives a lot better. The organization's mission, message and calling is to make sure young people have the opportunities to prove themselves and advance into higher education, which is what Dr. Walker wanted."
Dr. Moore was part of the small team that created the foundation.
"Our executive director, Ryan Bell, the visionary, came to me with the idea because we were very touched by Dr. Walker's life and work in the Civil Rights Movement," he explains. "I was just one of the cheerleaders.
"We are all members of Alpha Phi Alpha Fraternity along with Dr. Walker. We formed a relationship, which was part of the reason we came up with the idea."
A native of Brockton, Mass., who earned his undergraduate degree in chemistry and physics from Virginia Union University along with a master's in divinity, Dr. Walker served as executive director of the Southern Christian Leadership Conference and chief of staff to Dr. Martin Luther King Jr. in the 1960s.
He was a pastor of Gillfield Baptist Church in Petersburg from 1953 to 1959 and led many demonstrations and actions to protest segregation. In Petersburg, he founded the Petersburg Improvement Association, which was patterned after the Montgomery Improvement Association that was formed in 1955 in Montgomery, Ala., by black ministers and community leaders.
At the SCLC, Dr. Walker was a chief strategist and organizer for Dr. King, helping to organize the August 1963 March on Washington for Jobs and Freedom.
He left the SCLC in 1964 to become pastor of Abyssinian Baptist Church and later Canaan Baptist Church, both in Harlem, before retiring in 2004 and moving to the Richmond area, where he died in January 2018 at age 88. His personal papers are now housed at the University of Richmond.
"Dr. Walker was a strategist," Dr. Moore says. "He knew how to make things work together and bring people and groups together to create a sense of synergy," Dr. Moore said.