Wilder contests student's claim of sexual impropriety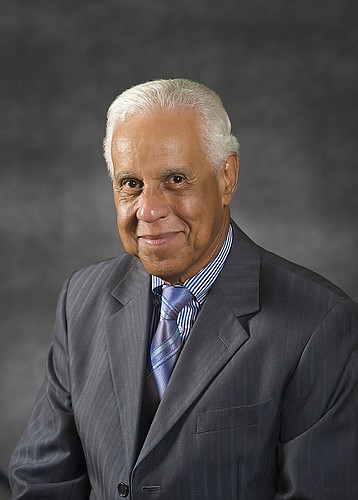 L. Douglas Wilder is fighting back against a reputation-tarnishing finding that he kissed an unwilling 20-year-old Virginia Commonwealth University student when she worked in the university building named for him and where he has his office.
On Tuesday, the nation's first elected African-American governor released on his "Wilder Vision" blog his formal contest of the finding by VCU's external investigator that he engaged in "nonconsensual sexual conduct" with Sydney Black.
Mr. Wilder also included a statement flatly denying the allegations raised by Ms. Black.
"Wilder did not touch or attempt to touch the leg of the complainant, neither did Wilder kiss or attempt to kiss the complainant at any time," the 88-year-old Richmonder wrote, talking about himself in the third person.
Along with the denial, Mr. Wilder used his experience as an attorney to pick apart the evidence in investigator Jody Shipper's report, citing phone records he provided and shifts in Ms. Black's story in seeking to show that Ms. Black is not credible and that the investigator reached a conclusion despite lacking evidence to support it.
The bottom line: "The external investigator's reasoning is unsound, biased and violates due process," Mr. Wilder wrote in notifying the university he rejected Ms. Shipper's finding.
His July 16 filing contesting the investigator's finding requires VCU to undertake further investigation or to conduct a further review and determine whether the investigator's report should be upheld.
The university has not issued any statement or released the investigator's report in the case that began last winter.
Ms. Black could not be reached for comment.
Ms. Black filed a complaint last December alleging that Mr. Wilder took her to a celebratory dinner on her 20th birthday on Feb. 16, 2017, plied her with liquor and then kissed her without her consent during a visit to his riverfront condo in Downtown.
However, Mr. Wilder stated that the findings that Ms. Shipper included in her report show Ms. Black's story cannot be accepted.
"The investigator stated that the inconsistencies between what Sydney Black alleged and what she told her mother and roommate weaken her credibility," he stated.
For example, according to the inves- tigator, Ms. Black only told her mother that Mr. Wilder tried to touch her on her leg, but never mentioned "an attempted kiss," he wrote.
Ms. Black also claimed to have told her roommate, but her roommate stated she only learned there might have been a problem between Ms. Black and Mr. Wilder after Ms. Black filed her complaint nearly two years after the alleged incident.
Mr. Wilder also noted that Ms. Black veered in her statements, first claiming it was a "swift kiss," but then claiming it lasted seven seconds and even 30 seconds.
Mr. Wilder noted that Ms. Black told the investigator that Mr. Wilder called her to arrange the dinner, but he stated her claim is belied by phone records he provided to Ms. Shipper that do not show any such call
in the days leading up to the dinner.
Ms. Black also told the investigator that Mr. Wilder called her daily in February, another claim that he stated that his phone records show is not true.