Personality: Anne Moss Rogers
Spotlight on recipient of 2019 Pat Asch Fellowship for Social Justice
6/14/2019, 6 a.m.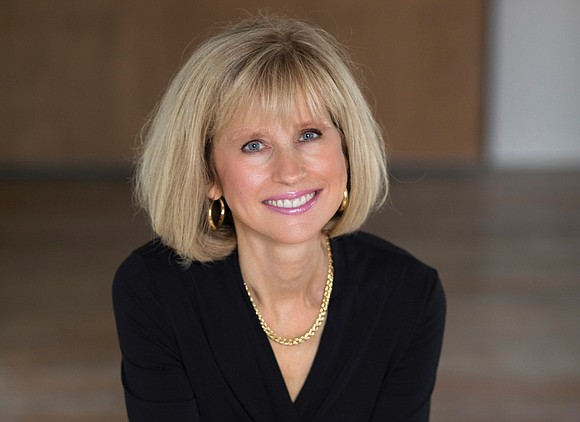 Anne Moss Rogers wants to foster a "culture of connection" to help prevent suicide. Being selected as the 2019 recipient of the YWCA's Pat Asch Fellowship for Social Justice will help her achieve that goal.
The award is designed to support the work or professional development of a woman age 50 or older with a vision for change in her own life and the drive to make positive change in the Greater Richmond community.
Ms. Rogers, a professional speaker and writer, plans to use her fellowship and $17,500 to further the cause of youth suicide prevention, a cause she took up following the 2015 death of her 20-year-old son, Charles.
After his death, she started a blog, EmotionallyNaked.com, and chronicled her family's tragedy. She writes openly about her son, his struggles and triumphs, as well as the impact his death has had on their family.
Her posts have gone viral. One young woman, Ms. Rogers reports, messaged her saying one of the blog posts helped save her life.
Ms. Rogers says she then sold her digital marketing business to pursue writing and speaking about taboo topics of mental illness, addiction and suicide. She says it has been a lonely journey at times, and expresses gratitude for the YWCA's support with awarding her the Asch Fellowship.
She says she will use the award toward more education, workshops and personal training.
"To teach some of the workshops I teach and grow that avenue, I need training so that I will have more credentials other than lived experience," Ms. Rogers says. "And I need to make connections at major conferences and attend sessions related to the topics of youth suicide."
Already, Ms. Rogers is moving toward her goals. She says she was the first suicide loss survivor ever invited to speak at the National Institute of Mental Health. And her book about the loss of her son, "Diary of a Broken Mind," is due out in October.
All of this is geared toward fostering a "culture of connection," she says.
"Had anybody talked to me about suicide, it may have registered to me in Charles' last phone call that he was asking for help."
"The key," she says, "is to get people to listen to what other people say and react to that strange gut feeling listeners have. Then recognize what that person said is not normal while realizing the need to act on that feeling. Then ask that person if they would like to talk."
When Ms. Rogers sees postings on her blog or Facebook page where someone says something that is not normal or indicates something is afoot, she goes behind the scenes and sends them a private message.
"I ask, 'How are you doing? Are you thinking about suicide?' About 50 percent of the time, I have gotten back an answer saying, 'Yes, I am. What do you think I should do?' "
In many cases, face-to-face interactions or connecting with a person through social media when they are feeling that way, "gives you the opportunity to talk to them in private or sit down to just listen. That alone can prevent suicide in many cases," she says.