Lady Panthers expected to dominate CIAA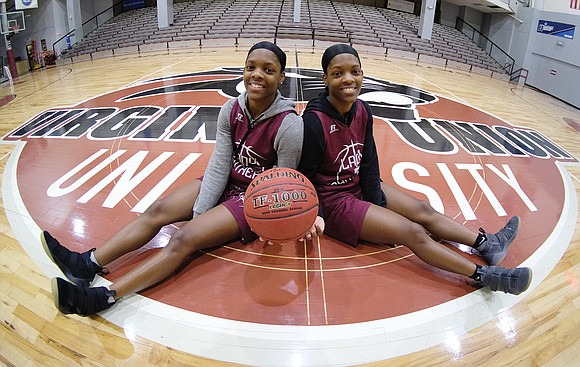 Twin sisters Shameka and Shareka McNeill should feel right at home at this weeks' CIAA Tournament in Charlotte, N.C.
Virginia Union University's sophomore 5-foot-5 guards hail from Harding High School in downtown Charlotte.
Under Coach AnnMarie Gilbert, the Lady Panthers are the defending champions and the clear favorite to claim the tournament crown again this year. The Lady Panthers are 24-2 overall, 15-2 in CIAA and have outscored opponents by an average of 75 to 51.
Shameka McNeill is among the top players in the CIAA and throughout NCAA Division II. She averages 23.1 points, 2.5 rebounds, 2.4 assists and has nailed 77 3-pointers.
Coming off a knee injury, Shareka McNeill is a VUU sparkplug off the bench.
VUU lost a key inside player Feb. 9 when Nigeria native Ifunanya Okoye suffered an injury in the game against Virginia State University.
If VUU wins its quarterfinal game as expected, the Lady Panthers would play in the semifinals at 1 p.m. Friday, March 1. The women's title game is 1 p.m. Saturday, March 2.
The women's semifinal and final games will be televised by Aspire TV.
Coach Gilbert's squad is ranked No. 2 in the NCAA Atlantic Region behind Indiana University of Pennsylvania and is virtually assured a bid to the NCAA Tournament, no matter the team's outcome in Charlotte.