Classic win for VUU Lady Panthers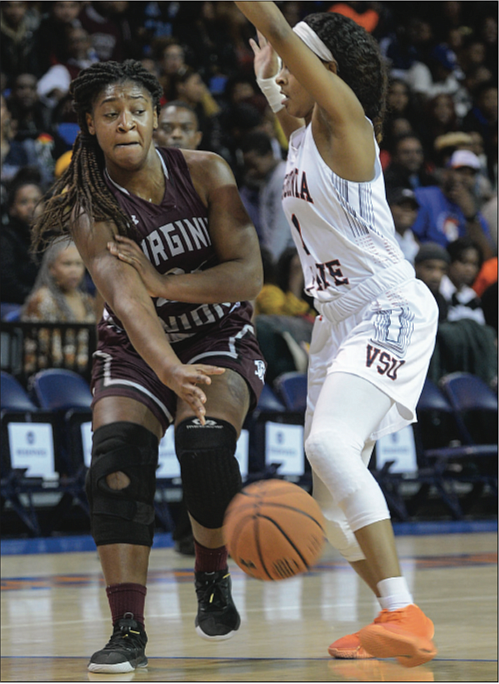 The Virginia Union University Lady Panthers would prefer to have two McNeills in its lineup, but the team will settle for one.
Even with Shareka McNeill sidelined with a knee injury, the Lady Panthers continue to be a dominant team in the CIAA and in the NCAA Division II.
Coach AnnMarie Gilbert's squad improved to 13-2 overall and 5-1 in the CIAA with a 61-47 win over host Virginia State University in last Saturday's Freedom Classic at the VSU Multi- Purpose Center.
Shareka's twin sister, Shameka O'Neill, scored 18 points while passing for five assists and making four steals.
When Shareka was injured in December, she was leading the NCAA Division II in scoring with 32 points per game.
The McNeill twins are ultraquick 5-foot-6 juniors from Charlotte, N.C. Shareka was named Most Valuable Player of the CIAA Tournament last year held in her hometown.
Breonn Hughey, a 5-foot-6 transfer from Towson State Uni- versity, added 11 points, while Dy'Manee Royal, a 6-foot-1 transfer from Florida A&M University, had 10 points.
Senior post player Jasmine Carter from Richmond's John Marshall High School had six points and 11 rebounds.
VUU is now 9-0 against VSU since Coach Gilbert took over as coach.
Autumn Hopson had 11 points and five rebounds for the Trojans, who fall to 8-11.