Rev. Janie M. Walker retiring as co-pastoral director of Richmond Hill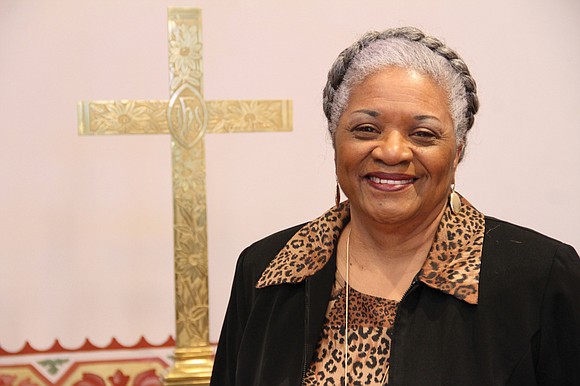 Rev. Walker first came to Richmond Hill in 2004 while considering taking a staff position. "I looked at their mission and said, 'Oh my God, this is the same as mine.' It was a match that I couldn't let go of."
She was hired as the administrative assistant to the Rev. Ben Campbell, founder and the first pastoral director of Richmond Hill. As the residential community is structured, they share responsibility for the facility as well as the ministry.
Rev. Walker has served in almost all of Richmond Hill's professional capacities, including as hospitality coordinator, program director and associate pastor for individual ministries. When Rev. Campbell retired in 2014 after more than 28 years, Rev. Walker was appointed to replace him as co-pastoral director.
At the time, Richmond Hill determined its leadership should reflect the commitment to racial reconciliation and decided on co-directors — an African-American woman and a Caucasian man — to represent the diversity of the community.
"I think for this period of time, I was being called to hold this place together in a way that would provide continuity and maintain some stability during a transition," Rev. Walker said.
"Rev. Campbell was a pretty large figure in the community, a strong administrator and leader, and people were concerned that Richmond Hill would fall apart without his leadership," she said.
Racial reconciliation, she said, remains a top issue in the city and in Virginia.
"For me, reconciliation has to go back to being who we were created to be. Who did God create us to be? How did God create us to be with one another? Ultimately, that's what reconciliation is all about for me.
"That's not where it stops. The question then is, "Who am I with the next human being? Who am I called to be as a human being?
"Ultimately, racial reconciliation would look like all of us being together as authentic human beings, regardless of race or gender or anything else. There should be love, respect and compassion for one another."
In retirement, Rev. Walker plans to relocate to New Orleans in time for the birth of her first great-grandchild.
"There is different level of joy about being a great-grandparent that's so satisfying," she said. "I really see my role as guidance and as being a presence with this great-grandchild as I walk with her through life sharing her early years."
As Rev. Walker prepares to go, she wants Richmond and Virginia residents to "just do it" and lead the nation in racial reconciliation and making systemic change.

"We can make changes on an individual basis," she said. "But if the changes we are making are not impacting the laws or strategies that are keeping people in certain socioeconomic places, then we are going to continue to make the same mistakes over and over again."