Rev. Barber wins highest N.C. award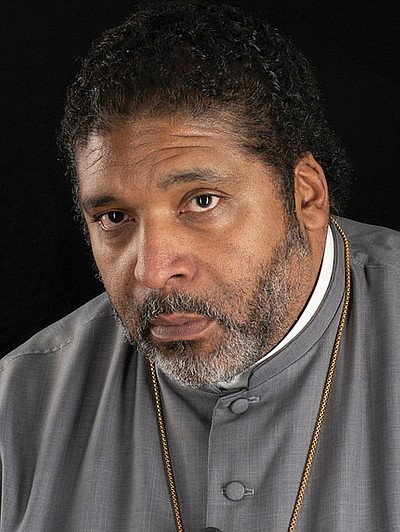 The Rev. William J. Barber II, a social justice activist and co-leader of the national Poor People's Campaign: A National Call for Moral Revival, has been awarded the state of North Carolina's highest honor.
Rev. Barber and five others were presented the North Carolina Award by Gov. Roy Cooper during a ceremony last Saturday at the Raleigh Convention Center.
Rev. Barber, who has led the "Moral Mondays" protests in Raleigh since early 2013, serves on the national board of the NAACP,
and stepped down as president of the state NAACP to start the Poor People's Campaign in 2017 to address racism, poverty, war, ecology and a host of other issues.
He also has served as pastor of Greenleaf Christian Church, part of the Disciples of Christ denomination, in Goldsboro, N.C., since 1993.
In 2018, he was awarded a MacArthur "genius grant" for building a broad coalition to confront racial and economic inequality.
Other honorees were Larry Wheeler, longtime director of the North Carolina Museum of Art; Senior U.S. District Judge Earl Britt; author Philip Gerard; Deborah Proctor, one of the founders of radio station WCPE ; and HIV researcher Dr. Catherine Wilfert.
The North Carolina Legislature created the award in 1961.