Agelasto wraps up City Council service with a look back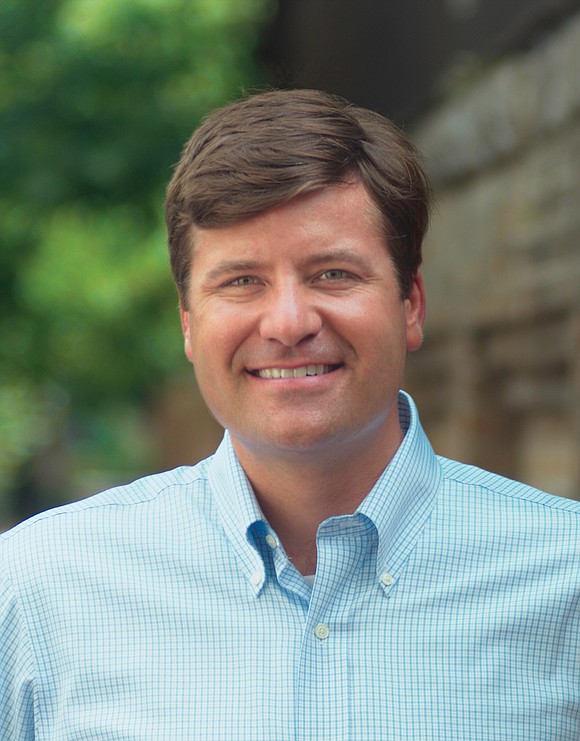 He also gained a reputation for questioning administration officials during committee sessions and monthly City Council meetings. While at times privately derided by some on council as a "know it all," he was pleased when his work was praised at his final council meeting for helping to keep city officials on their toes and to do a better job.
During his time, Mr. Agelasto joined other members in pressing for more financial information from the administrations of former Mayor Dwight C. Jones and current Mayor Levar M. Stoney, whose terms in office overlapped his service, and to install more controls over city spending.
His signal achievement was setting a policy that ensures that at least 40 percent of unspent taxpayer dollars at the end of the year go to city capital improvement projects, such a street paving and sidewalk installation, and another 10 percent go to district projects, rather than continuing a city practice of putting the money into an untouchable savings account.
He also successfully championed legislation to enable city employees in same-sex marriages to gain equal benefits and health insurance coverage as those in heterosexual marriages and joined in passing legislation to revive the city Human Rights Commission and the city Ethics Reform Commission.
He also joined in pushing the city to create a better strategy in dealing with the homeless and in connecting struggling people with work opportunities.
Before leaving, he also saw progress being made on his effort to get the city to ensure that those who signed performance agreements in exchange for city grants actually kept their commitments.
That included the Richmond Performing Arts Alliance, which controls the performing arts complex between Broad Grace, 6th and 7th streets in Downtown. Mr. Agelasto noted that a long-ignored 2007 agreement allowed the city to work with the alliance to gain development of the Broad Street side of the property, which has been turned into a parking lot.
In the last few weeks, he got at least a verbal agreement from the RPAA to get the parking lot section appraised and to hire a commercial broker to put the property on the market to see if it could attract a project that would generate a far bigger return in tax revenue.
While he will not vote on it, his resolution to encourage that outcome is scheduled to be voted on Monday, Dec. 9, the final City Council meeting of the year.
"I'm hoping that someone will continue to push the city to make this happen," he said.