20 out of 44: That is how many city schools are fully accredited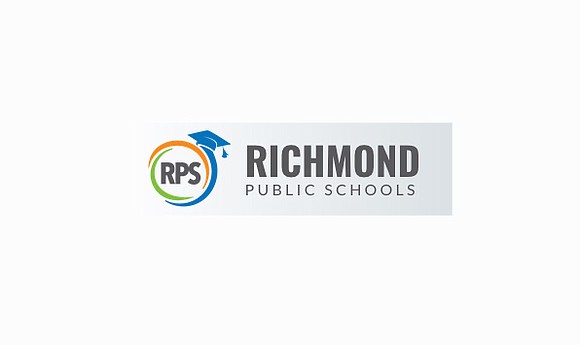 Richmond Public Schools has taken two steps forward and one step back when it comes to full accreditation of the city schools.
Twenty schools in the city are now accredited, according to information released Monday by the Virginia Department of Education.
That is less than half of the city's 44 schools. It is also one more than the 19 schools fully accredited in 2018 and 2017. With 22 schools being ac- credited with conditions and two others, the Richmond Alternative School and Amelia Street special education school, accredited pending review of an alternative accreditation plan, RPS is still far from the goal of 100 percent accreditation by 2023 that was set by Superintendent Jason Kamras.
The two steps forward are Westover Hills and Miles Jones elementary schools, which moved to full accreditation this year after conditional accreditation in the 2017-18 academic year.
The one step back is J.L. Francis Elementary School, which slipped from full accreditation last year to accredited with conditions in the latest rankings by the state.
This is the second year the Virginia Department of Education has used more than state Standards of Learning test scores to determine a school's accreditation. Three measures are used for elementary and middle schools, while four measures are used to evaluate high schools. The three measures used for all schools include student achievement, reduction of the achieve- ment gap and absenteeism, while graduation and dropout rates also are considered when evaluating high schools.
Schools are rated on each measure and are given a summative rating of accredited, accredited with conditions or accreditation denied.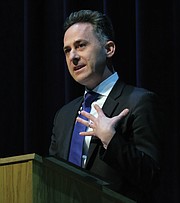 The RPS elementary schools accredited with conditions include: Blackwell, Chimborazo, George Mason, Carver, Ginter Park, J.L. Fran- cis, Oak Grove/Bellemeade, Overby-Sheppard, Swansboro and Woodville.
All seven RPS middle schools and the five comprehensive — Armstrong, George Wythe, Huguenot, John Marshall and Thomas Jefferson — were accredited with conditions.
Upon receiving the state report, Mr. Kamras responded in a statement to the media: "We clearly still have a very long way to go to achieve our goal of 100 percent accreditation, but I'm confident that we're on our way. With time, investment and faithful execution of our strategic plan — Dreams4RPS — there's nothing we can't achieve."
The five-year plan, which runs through 2023, lays out a holistic approach to improving schools, dealing with everything from hiring and retaining teachers to engagement with parents and the community. The plan projects that by the start of the 2023-2024 academic year, all 44 city school will be fully accredited.
School Board member Jonathan Young, 4th District, credited the principal at Westover Hills Elementary School, who was hired in the summer of 2018, with helping to boost RPS' accreditation status.
"It isn't by accident that the reason RPS made a gain in accreditation, even if modest, was because of the extraordinary success at Westover Hills Elementary," he said in an email to the Free Press, lauding the South Side school located in his district.
"We hired Allison El Koubi as principal and her success in the first year demonstrates what is possible across the district when the right leaders are placed at the school level. Then we get the heck out of their way and let them do their job," he wrote.
RPS put 14 new principals in place for the current school year. The board had a rigorous, seven-step vetting process in selecting the new school leaders that was designed to move the system toward greater accreditation.
"We are optimistic that some of our schools have made progress by showing growth on the new measures, and we remain committed to the success of all of our students," said School Board Chair Dawn C. Page, 8th District.
20 accredited Richmond schools
Here are the 20 Richmond schools that received full accreditation from the Virginia Department of Education:
Barack Obama Elementary

Bellevue Elementary

Broad Rock Elementary

E.S.H. Greene Elementary

Elizabeth D. Redd Elementary

Fairfield Court Elementary

G.H. Reid Elementary

J.B. Fisher Elementary

John B. Cary Elementary

Linwood Holton Elementary

Mary Munford Elementary

Miles Jones Elementary

Southampton Elementary

Westover Hills Elementary

William Fox Elementary

Patrick Henry School of Science & Arts (charter school)

Franklin Military Academy

Open High

Richmond Community High

Richmond Career Education and Employment Academy
Note: Twenty-two other schools were accredited with conditions, while Amelia Street Special Education School and Richmond Alternative School were accredited pending review of their alternative accreditation plan.