VSU Coach Reggie Barlow looking to recapture past magic in Saturday's game against NSU
Coach Reggie Barlow's first two seasons at Virginia State University resembled a smooth ride with a finely tuned engine.
Last season was more like smoke steaming from the hood.
After leading the VSU Trojans to a 19-3 mark during his first two seasons in Ettrick, Coach Barlow's 2018 team slipped to 4-5, with a nightmarish 46-19 loss to archrival Virginia Union University in the finale.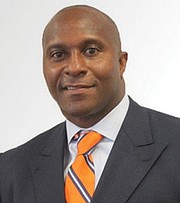 Coach Barlow's rejuvenated squad will try and recapture the lost magic this season, starting with a difficult road assignment at Norfolk State University on Saturday, Sept. 7.
"I'm excited," Coach Barlow said. "We've added needed pieces to our program to make this a great season."
Regarding the disappointment of 2018, he said, "I believe things don't happen to you. They happen for you. We'll use those situations as lessons."
While VSU and NSU are both historically black colleges and have a decades-long history of competition, all HBCUs aren't created equal. For starters, VSU is in NCAA Division II (36 scholarships) and NSU is NCAA Division FCS (63 scholarships) and the game is going to be played this weekend on the NSU Spartans' turf.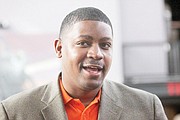 This game will mark NSU's second outing following with a hard-fought 24-21 loss to Old Dominion University last Saturday before a crowd of 21,944 fans at ODU's S.B. Ballard Stadium, formerly Foreman Field.
The Monarchs of the FBS division (86 scholarships) didn't pull ahead for good until 2:30 left in the contest.
Former Highland Springs High School star Juwan Carter passed for 199 yards and two touchdowns and ran for 51 yards and another touchdown for the Spartans.
Since 1963, the VSU-NSU series is 27-21-1 in the Trojans' favor, but the Spartans have dominated as of late.
The overall mark is misleading. Three NSU on-field victories were turned into forfeit losses because of program violations.
VSU lost 34-13 at NSU to open last season, and a negative tone was set.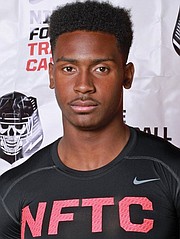 The Trojans struggled to replace all-time great Trenton Cannon as a ball carrier, placing so much of the offensive load on signal caller Cordelral Cook.
Even Mother Nature conspired against VSU. One game was eliminated by Hurricane Florence — a contest at St. Augustine's University in which VSU would have been the favorite.
As a third-year starter after transferring from Alabama State University, Cook ranks with top run-pass combo quarterbacks in Division II football. The senior from Atlanta led the Trojans in passing (1,863 yards, 16 touchdowns) and rushing (685 yards, 11 touchdowns) a year ago.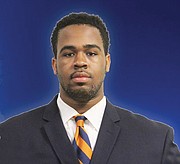 Among those protecting Cook is 6-foot-3, 300-pound Frank Ball, a preseason All-CIAA offensive lineman from Hampton.
While NSU has the upper hand now, it wasn't always that way. In five games between 1938 and 1950, NSU, known as "Little State," settled for playing the Trojans' "B Team."
The VSU "B Team" defeated NSU three of four times, with one tie.
There will be no orange and blue clad "B Team" Saturday night in Norfolk. The Trojans are sending their "A Team" with the hopes of wiping away sour memories of 2018.
Battle of the 'States'
Virginia State University takes on Norfolk State University 6 p.m. Saturday, Sept. 7, at NSU's Dick Price Stadium.