Race question muted, but not eliminated on marriage license application
George Copeland Jr. | 9/20/2019, 6 a.m.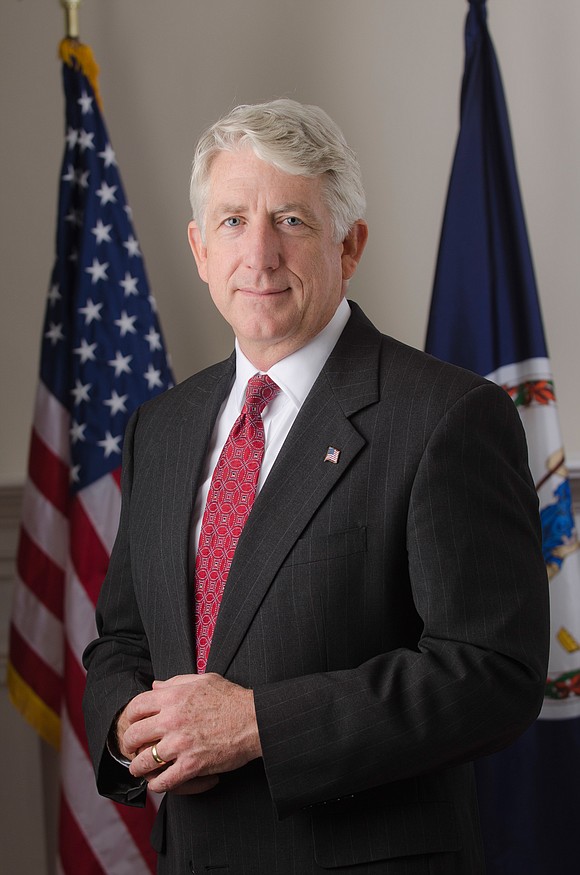 Virginia couples preparing for their wedding day no longer have to identify their race on their application for a marriage license, according to an opinion issued by Virginia Attorney General Mark R. Herring.
A revised state form for the licenses makes the formerly mandatory question one couples can opt out of answering.
"The statute plainly requires a question about race be asked," Mr. Herring wrote in a Sept. 13 memorandum to Janet Rainey, director and state registrar of the Virginia Division of Vital Records.
"But no provision of the statute expressly requires the couple to identify their race or says what happens if they decline to do so."
He said local circuit court clerks should issue a marriage license regardless of whether an applicant answers the race question.
"Any statute requiring a governmental official to deny a marriage license to an applicant who declines to provide information about his or her race would raise serious constitutional questions," he wrote.
The state Division of Vital Records has revised the application so couples know they do not have to answer the question.
Three couples seeking marriage licenses in Arlington and Rockbridge County launched a federal lawsuit against circuit court clerks and Ms. Rainey on Sep. 5, objecting to the race requirement for a Virginia marriage license, as well as the usage of "unscientific, highly controversial, misleading, useless and tainted categories," according to the suit.
"Fifty-two years after the Supreme Court struck down laws preventing the marriage of white and non-white persons," the lawsuit stated, "the Commonwealth of Virginia continues to require its residents, including plaintiffs, affirmatively to label themselves, against their will, according to categories rooted in a malignant statu- tory scheme working to the detriment of non-white persons."
Rockbridge County provided a couple that questioned the requirement with a list of more than 200 potential races that included "American," "Aryan," "Moor" and "Mulatto," according to the lawsuit.
"Anything that sets up the potential to lead to discrimination is probably not a good thing," said Edward F. Jewett, clerk of the Richmond Circuit Court Clerk, who learned of the revision last Friday.
The statute mandating the race question on marriage licenses was briefly removed in 2003 by the General Assembly, only to be reinstated two years later. Mr. Jewett noted that in both instances, the decisions were near unanimous, with legislators pointing to the "important statistical information" such informa- tion provided.
While the revised form allows couples to select "declined to answer" when selecting their race, it doesn't remove the question. Because of this, the couples are continuing their lawsuit in hopes of having the statute removed from Virginia law entirely.
Mr. Jewett noted that federal judges may rule the lawsuit is without merit because couples no longer have to answer the question. He further speculated that state lawmakers may beat the couples to the punch, adding, "I expect that it will be ad- dressed in the General Assembly and maybe the question will disappear in the spring."