Coach Gilbert leaves Lady Panthers for Detroit Mercy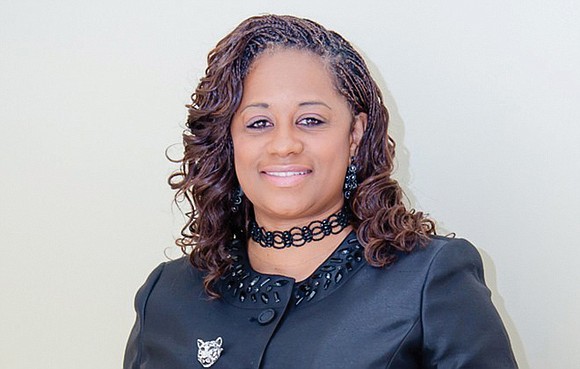 Virginia Union University's next women's basketball coach has a tough act to follow.
A nationwide search is now underway to replace Coach AnnMarie Gilbert, who resigned after posting a 135-18 record over five seasons with the Lady Panthers.
Coach Gilbert is leaving VUU to become head coach at University of Detroit Mercy, a member of the NCAA Division I Horizon League.
"I have been extremely blessed at Virginia Union. I hope to bring that same success to Detroit Mercy," she said last week in her announcement news conference.
In 2017, the Lady Panthers reached the NCAA Division II finals. The Lady Panthers were prepared to compete in their fifth straight NCAA Tournament before the event was canceled because of the coronavirus.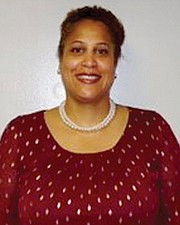 The Lady Panthers also excelled in the classroom during Coach Gilbert's tenure, posting an overall 3.3 GPA.
Danielle Dawson, a VUU assistant coach since 2019, will serve as interim head coach until a full-time replacement is installed. Coach Dawson has previous experience as an assistant at Radford and Delaware State universities.
Coach Gilbert is leaving one of the NCAA's most successful programs for one that is struggling. The University of Detroit Mercy Titans are 9-80 over the past three seasons, including 3-27 this past winter.
Detroit Mercy Athletic Director Robert Vowells believes Coach Gilbert can turn the team's fortunes around.
"AnnMarie was our first choice because of her depth of experience on the Division I, II and III levels, and her excellence as a recruiter," Vowells said.
Before coming to VUU, Coach Gilbert was head coach at Division III Oberlin College and Division I Eastern Michigan University. She also had been an assistant at Michigan State University. Under Coach Gilbert, VUU had the CIAA Player of the Year for four straight season - Kiana Johnson, Lady Walker, Alexis Johnson and Shareka McNeill.
VUU won the CIAA Tournament in 2016, 2017 and 2019 under Coach Gilbert.
The Lady Panthers were 23-4 this past season despite the loss of star guard McNeill for most of the season. McNeill was leading the NCAA Division II in scoring before suffering a season-ending knee injury in December.
The next VUU coach can expect to benefit from the return of McNeill, the 2019 CIAA Player of the Year, and her twin sister Shameka, an All-CIAA this season.
In the meantime, Coach Gilbert is ready to get to work in the Motor City. Detroit Mercy is a private Catholic school formerly known as the University of Detroit until 1990.
"Michigan is a recruiting gold mine, rich with talent," Coach Gilbert told the Detroit media. "I look forward to building a winning culture, instilling a spirit of excellence and restoring pride in Titans basketball."
Now the VUU administration faces the challenge of finding a replacement. The search committee will include administrators as well as some active players, including captain Bianca Lockamy.
"We wish Coach Gilbert all the best as she joins the Detroit Mercy program," said Joe Taylor, VUU's vice president of intercollegiate athletics and wellness. "We thank her for her valuable contributions to our athletics program."