Price and Betts boost L.A. Dodgers' World Series dreams
Since the Los Angeles Dodgers' last World Series championship in 1988, 17 different franchises have won baseball's top prize.
To help snap the drought in Tinseltown, the Dodgers have beefed up its roster with a pair of likely future Hall of Famers.
Left-handed starting pitcher David Price and slugging outfielder Mookie Betts figure to add plenty more life to the party once Major League Baseball's belated season commences July 23.
Price and Betts, each with Tennessee roots, are among the most celebrated African-Americans in a sport that is increasingly short of Black players. At last year's All-Star Game in Cleveland, there were just seven African-American players (five in the American League including Betts and two in the National League) on the combined 70-plus man rosters. That does not include players of color from the Caribbean and South America.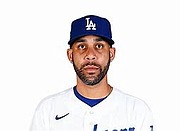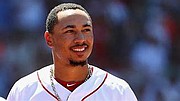 Both Betts and Price were obtained by Los Angeles in an offseason trade with the Boston Red Sox. Betts, a 27-year-old native of Nashville, Tenn., is a four-time All-Star. He was the American League MVP and batting leader in 2018. The fleet right fielder also has won four straight Golden Gloves for his defensive prowess. A career .301 hitter, Betts has 139 home runs, 470 runs batted in and 126 stolen bases since breaking in with Boston in 2014.
Price, from Murfreesboro, Tenn., starred at Vanderbilt University before launching his pro career with the Tampa Bay Devil Rays in 2008. The 36-year-old pitcher is a five-time All-Star with a lifetime big league win-loss mark of 150-80. He has a career 3.31 earned run average and 1,981 strikeouts.
It's not that the Dodgers have been a bottom dweller. The franchise has won six straight National League West titles and went to the World Series in 2017, losing to the Houston Astros, and in 2018, when it lost to Boston.
The ownership is hopeful the acquisition of Betts and Price may help the team take the final step.
Los Angeles' last World Series triumph was in 1988 when it defeated the Oakland Athletics four games to one. That series was famous for Kirk Gibson's dramatic walk-off home run in Game 1. Gibson is now 63.
The Dodgers also won the World Series in 1955 when the team was still in Brooklyn, N.Y., and in 1959, 1963, 1965 and 1981 since moving to Los Angeles in 1958.
The Dodgers' Dave Roberts is one of only two African-American managers in the major leagues, along with Dusty Baker in Houston.
There are two Latino managers, Luis Rojas with the New York Mets and Dave Martinez with the 2019 World Series champion Washington Nationals.