CIAA football, fall sports latest casualty of COVID-19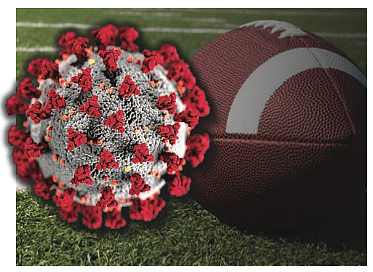 CIAA football for 2020 ended before it began.
The historically Black athletic conference that includes Vir- ginia Union and Virginia State universities has canceled its fall season because of COVID-19 safety concerns.
"This was a difficult decision but remains consistent with our long-standing priority of always acting in the best interest of our student-athletes, coaches and support staff," CIAA Commissioner Jacqie McWilliams said in a statement issued late last week.
"There will be no athletic competition in the fall." However, athletic scholarships will be honored for fall sport athletes — football, golf and men's and women's cross-country.
There is a sliver of sunlight in this time of gloom.
The CIAA is considering the option of moving football to the spring, specifically March, April and May. Details regarding the timeframe have not been determined.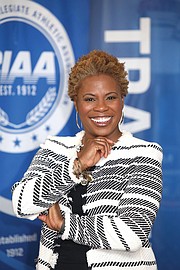 While plans are sketchy, that likely would mean confidence-only schedules and no NCAA playoffs to follow. The CIAA football champion has an automatic bid to the NCAA Division II football championships.
"The main priority ... is the safety and well-being of our students and staff," stated Dr. Makola Abdullah, president of Virginia State University and chairman of the CIAA board of directors.
"Although this decision is not ideal, it does afford all of us an opportunity to continue working through best practices to ensure our communities as a whole are in the best possible position moving forward."
Decisions about whether to conduct winter and spring sports "will be discussed as efforts to flatten the curve of new COVID-19 cases progress," CIAA officials stated.
VUU's football team, which was 7-3 a year ago, was set to open the 2020-21 season with a revitalized football stadium and non-conference games at Hampton University on Sept. 5 and at Lenoir-Rhyne University in Hickory, N.C., on Sept. 12.
The Panthers' homecoming was set for Oct. 10 against Lincoln University.
VSU's homecoming was scheduled for Oct. 24, also against Lincoln University.
It's hard imagining homecoming in April, but it may be preferable to no homecoming at all.
Spring football also would face the issue of having to work around the traditional spring break.
VSU, coming off an 8-2 season, was scheduled to open this year at Norfolk State University on Sept. 5 and at Tuskegee University in Alabama on Sept. 12.
VSU was to play at VUU in the regular season finale on Nov. 7, with the CIAA championship game set for Nov. 14 in Salem.
The Southern Intercollegiate Athletic Conference, or SIAC, the NCAA's other historically Black Division II conference, has announced a similar plan to eliminate fall sports.
It's a growing trend because of COVID-19. Washington & Lee University, an NCAA Division III school in Lexington, has announced the cancelation of all fall sports for 2020.
The two teams were Washington & Lee is a member of the Virginia-based Old Dominion Athletic Conference, or ODAC, that also includes Randolph-Macon College in Ashland, scheduled for on Oct. 31.
For now, at least, ODAC officials have said it is "committed to the return of fall competition."
Meanwhile, the NCAA Division I Big 10 and Pac 12 conferences have announced cancellation of all non-league games for 2020. Other cancellations are likely to follow.
So far, the CIAA has not addressed the issue of men's and women's basketball. Hoops practice commences in mid-October, with games starting in November.
This is the season in which the popular CIAA Basketball Tournament was moving to Baltimore after a long run in Charlotte, N.C.
While the CIAA has struggled in postseason NCAA football, it has been a powerhouse in basketball, dating back to the 1960s. CIAA basketball teams have won five NCAA Division II men's titles and two on the women's side.
VUU won the men's Division II basketball championship in 1980, 1992 and 2005. North Carolina Central University prevailed in 1989 and Winston-Salem State University in 1967.
The Lady Panthers won the NCAA Division II women's basketball crown in 1983, while Shaw University took top honors in 2012. VUU also was the runner-up in 1984 and 2017.