City voter registrar gets green light to move to bigger office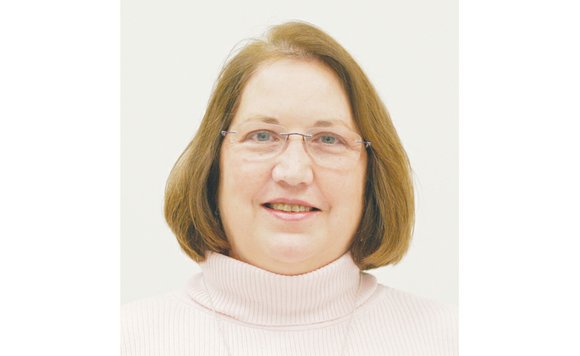 By the time November's presidential election arrives, Richmond is projected to have about 170,000 registered voters on its rolls.
That would be a 14 percent increase from the 149,000 people who were on the voter rolls four years ago when Donald Trump and Hillary Clinton battled it out in the presidential contest.
With the General Assembly and Gov. Ralph S. Northam ushering in new laws to make early voting easy, Richmond Voter Registrar Kirk Showalter is projecting that 60,000 to 65,000 of the city's voters could cast ballots in the 45 days before Election Day, either by mail or in person.
That would represent about half of the people who would vote, assuming a normal Richmond turnout of 70 percent to 75 percent of those registered.
"I'm projecting that as many as 8,000 people could vote on the peak day before the election," Ms. Showalter said.
While that's fewer than the 12,000 people she initially projected, that still would be far more than have ever voted absentee.
That's why the 25-year veteran registrar is eager to move out new office that could offer more parking and increased space for voting machines that could reduce potential waits.
After several years of pressing Mayor Levar M. Stoney's administration to allow her to secure more room, Ms. Showalter has received the green light to move forward on leasing a combination office-warehouse space she has been eyeing.
She found out March 6, when the mayor introduced his budget that it includes funding for the move to a building that she believes has the room her office will need for operations, training, community meetings, secure records storage and, most importantly, early voting.
Ms. Showalter, who declined to identify the building, credited Paul McClellan of the city Department of Economic Development, with working with the landlord to gain favorable lease terms. She said the CityAttorney's Office is now working on a contract that would go to City Council for approval.
If all goes well, including gaining a thumbs up from council for the lease and for the additional $1.7 million the mayor has proposed to cover the lease, the move and other election office expenses, Ms. Showalter said the location change could be accomplished in August.
"The timeline is fragile," she said, given that her office also will be focused on voter registration and preparations for the fall election. "But if everything aligns, we will be able to get it done."