Conference-only games for VUU men's basketball
Fred Jeter | 11/25/2020, 6 p.m.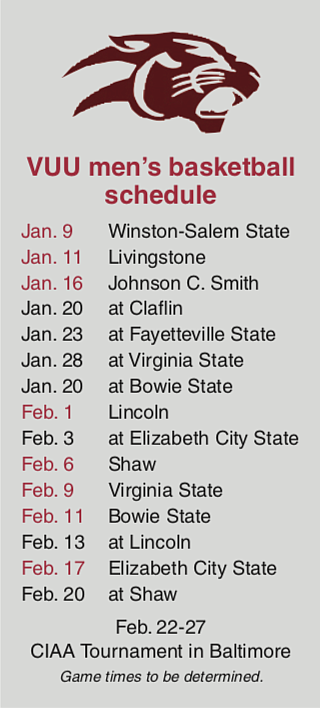 Because of the pandemic, Virginia Union University will be playing a conference-only men's basketball schedule this season.
To reduce travel, there will be no non-conference games.
Coach Jay Butler's Panthers will squeeze in 16 CIAA games between Jan. 9 and Feb. 20. That will include 10 games against CIAA Northern Division opponents and six against Southern Division foes.
VUU went 18-11 overall last season and 11-4 in the CIAA. The Panthers won seven straight games heading into the last CIAA Tournament in Charlotte, N.C., but the team was eliminated by Fayetteville State University in the first game.