Lady Panthers' new 6-foot-5 recruit, Ceanna 'Cece' Kinney, has VUU roots
Fred Jeter | 11/25/2020, 6 p.m.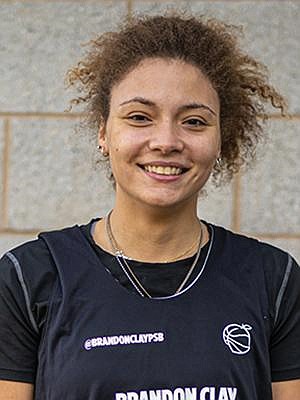 The Virginia Union University Lady Panthers have signed 6-foot-5 Ceanna "Cece" Kinney, who is tied for the tallest female player in VUU history.
She ties the height record with Danielle Hoggard, who played for the Lady Panthers from 2000 to 2004.
Kinney's signing was announced by first-season Lady Panthers Coach Tierra Terry. Kinney is on schedule to enroll at VUU prior to the 2021-22 school term.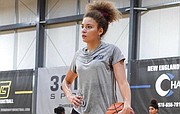 Playing for The Rivers School in Weston, Mass., Kinney made the All-Tri Valley team as a junior.
She is the granddaughter of Dr. John W. Kinney, retired dean of VUU's Samuel DeWitt Proctor School of Theology.
Her father is Erron Kinney, who starred in football for Patrick Henry High School in Ashland, the University of Florida and the NFL Tennessee Titans. He is now the fire chief of the town of Norfolk, Mass.