Clarence Wall, administrator at Central State Hospital, dies at 86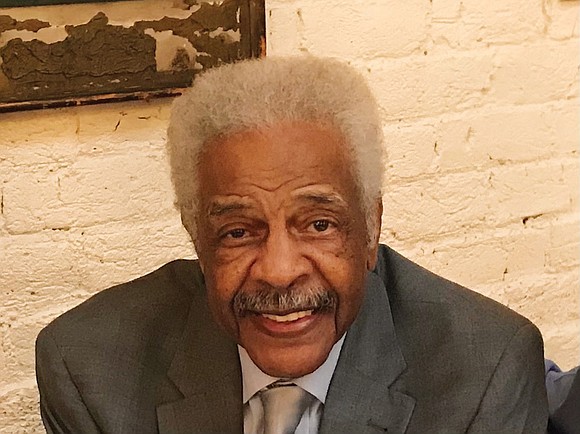 Clarence Edward Limas Wall, a retired lieutenant colonel in the U.S. Army Reserve and former director of hospital programs at Central State Hospital, has died.
The Richmond native died Sunday, April 18, 2021. He was 86.
Family and friends celebrated his life at a graveside service Saturday, April 24, at Riverview Cemetery.
"He was a warm, generous man who always sought to help others," said his niece, Elizabeth W. Leatherman.
A graduate of Armstrong High School, Mr. Wall served in the Army and later served 28 years in the Army Reserve's Medical Service Corps, rising to lieutenant colonel before retiring.
After active service, he began his career as a clinical social worker at Central State Hospital in Petersburg after earning his bachelor's degree at Virginia Union University and a master's in social work from Virginia Commonwealth University.
He was promoted to director of clinical social services, director of the forensic unit and director of in-hospital programs at Central State in the 36 years he worked at the mental hospital.
He also taught social work classes as an adjunct professor at VCU.
Mr. Wall was a lifetime member of Hood Temple AME Zion Church, where he chaired the Trustee Board for more than 30 years and also chaired the church's Renovation and Expansion Committee for 15 years. He also was chairman of the Budget Committee and served on other committees and was involved in many of the church's special projects.
Mr. Wall was a member of Alpha Phi Alpha Fraternity.
He has no immediate survivors.
The family requests that memorial donations be made to the Hood Temple Building Fund or to Veterans Moving Forward, a Northern Virginia group that trains service dogs for veterans.