Fine Arts & Flowers
11/7/2014, 6 a.m.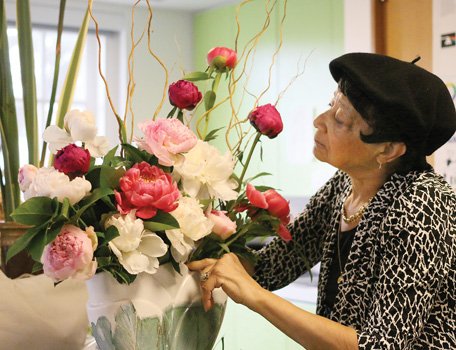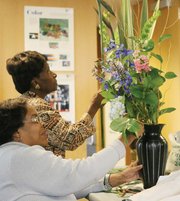 It's a dazzling display of beauty and creativity.
The Fine Arts & Flowers exhibit opened Wednesday at the Virginia Museum of Fine Arts and will continue through Sunday, Nov. 9.
Garden clubs from across the commonwealth, including the Maymont Garden Club in Richmond, created floral arrangements to interpret works from the museum's permanent collection.
Maymont club members gathered Wednesday at the museum and chose from an array of fresh flowers to craft their interpretative messages.
Gayle Turner, left, and Virginia Lewis work on their arrangements, with Ms. Turner's interpretation of Aaron Douglas' "The Prodigal Son" shown.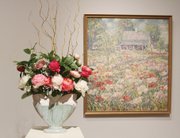 Top, Agnes Lipscombe works on her floral vision of Daniel Putnam Brinley's "The Peony Garden." Her arrangement of peonies sits next to the painting.
The floral exhibit of 78 arrangements is free to the public at the museum at 200 N. Boulevard.
Details: (804) 340-1400 or www.vmfa.museum/exhibitions.