Veteran journalist leads Free Press news operations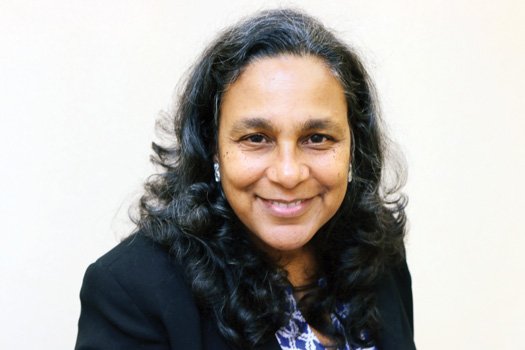 Meet the new managing editor of the Richmond Free Press.
She is Bonnie V. Winston, a veteran journalist with 35 years of daily newspaper experience in Richmond, Boston and Norfolk.
"Welcoming Bonnie Winston as a part of our newsroom is an important step to keep the Free Press a viable and strong voice for the Richmond community," said Jean P. Boone, Free Press president and publisher, in announcing her appointment as the head of news operations. "Her core values are aligned with the Free Press. The entire Free Press team is made stronger by her presence."
The 57-year-old Richmond native took the helm of the newsroom Monday as the successor to the late Raymond H. Boone, the founding editor/publisher, who died in June.
"I am honored and humbled by this tremendous opportunity," Ms. Winston said. "The Free Press has played a vital role in informing the community for the past 22 years. I pledge to do all I can to maintain the newspaper's high standards in working with Mrs. Boone and our talented and hard-working staff.
"I plan to build upon Mr. Boone's legacy while continuing his mission in our news reporting and commentary, guided by a commitment to quality and the values of truth, integrity, robust debate and justice," she said.
"I invite our readers to share their thoughts on the news and issues facing our community as well as comments on our coverage," she said. "I look forward to your feedback at editor@richmondfreepress.com."


Ms. Winston, who was educated at Northwestern University's Medill School of Journalism, comes to the Free Press after serving two years as development communications manager for The College of William & Mary.
She began her career in 1979 as a general assignment reporter at the Richmond Times-Dispatch and also served as a Richmond stringer for The New York Times.
Ms. Winston later reported on legislative affairs for The Boston Globe before returning to Virginia to cover the General Assembly for The Virginian-Pilot in Norfolk.
In subsequent positions, she served as an assistant metro editor at the Times-Dispatch and an editor at The Virginian-Pilot, where she oversaw a team of reporters and also was involved in General Assembly coverage.
She also spent a year at Stanford University after being awarded a John S. Knight Journalism Fellowship.
Her work as a freelance writer from 2004 to 2012 appeared in the Free Press, Bloomberg News and The Crisis magazine, among other publications.
Ms. Winston has received numerous awards for her writing and also has taught journalism classes at Hampton University, University of Richmond and Virginia Commonwealth University.