Kay Coles James to lead Heritage Foundation
12/22/2017, 2:14 p.m.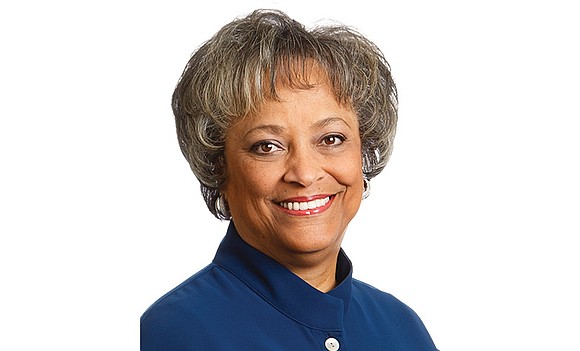 By Ronald E. Carrington
Richmond native Kay Coles James, a longtime mover and shaker in state and national Republican circles, has been named to lead the Heritage Foundation, an influential conservative think tank based in Washington.
Mrs. James, 68, becomes the first African-American and the first woman to lead the organization in its 44-year history. Her unanimous election as the foundation's sixth president was announced Tuesday by Thomas A. Saunders, chairman of the board of trustees, which Mrs. James has served on since 2005.
Until recently, Mrs. James was spearheading the search committee to find a replacement for the foundation's former president, Jim DeMint, a former U.S. senator from South Carolina and leader in the Tea Party movement who was removed from the post in May.
Mrs. James, a low-key but effective executive who served on President Trump's transition team and in the GOP administrations of former President George W. Bush and former Virginia Gov. George Allen, is seen as bringing a steadying force to the think tank that has influenced conservative policy since the 1970s. She will start Jan. 1.
She said her new role will not hamper her efforts on behalf of the Gloucester Institute, a leadership training program she founded for African-American young adults that is based in Richmond and at the historic Robert R. Moton House in Gloucester County.
She said she will remain chairman of the institute's board, with the day-to-day operations handled by the team she has assembled.
She said her husband, Charles James Sr., will continue to work with her on projects at both the Heritage Foundation and the Gloucester Institute.
In a telephone interview from Washington on Tuesday with the Free Press, conducted between a bevy of television appearances and an evening reception, Mrs. James said one of her concerns is the tenor of the national debate between people with conservative and liberal ideas.
She said the rancor has reached such a level that "a lot of people are just tuning out, and the problems America faces as a country are so deep that calmer voices need to rise to the top."
"We need to get rid of conservative and liberal labels and talk about solutionists — people who are willing to solve problems," she continued. "We are going to see some people come through the front door of the Heritage Foundation that have never been in this building before."
She believes the role she can play is one of "bringing a variety of voices together to solve some of the most difficult problems facing our country today."
Among her goals, she said, is to expand the base of the conservative movement and to convince more millennials, African-Americans and people of color and Muslims that the foundation's conservative ideas will improve their lives.
"I am excited about bringing together people who have not traditionally talked to one another," she said. "It is important to deliver the foundation's polling, research, data and analysis to diverse audiences that may have never heard of the Heritage Foundation before."
Her passion for problem solving has included seeking future leaders to move America forward, a reason why she started the Gloucester Institute.
"I care passionately about that Moton property, history and the young people we serve," Mrs. James noted. "Quite frankly, I think the Heritage Foundation appointment will give me a larger platform to let a broader group of people know who we are and what a treasure we have in Virginia, and hopefully it will help with fundraising."