William & Mary board apologizes for role in slavery
4/29/2018, 12:47 p.m.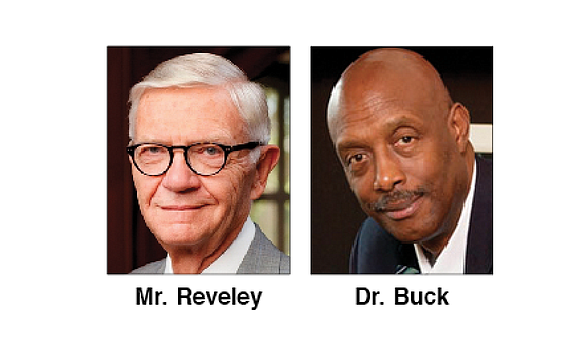 By Amelia Heymann
Virginia Gazette
The College of William & Mary formally apologized for its role in slavery and Jim Crow at its Board of Visitors meeting last Friday.
The board adopted a resolution of apology for the university's history in exploiting slave labor and racial discrimination, while saluting the hard work of all those involved in the Lemon Project. The resolution also extends the Lemon Project.
William & Mary President W. Taylor Reveley III read the resolution to the board at the meeting.
"The board profoundly regrets these activities, apologizes for them, expresses its deep appreciation for the contributions made by the African-American members of its community to the vitality of William and Mary then, now and for all time coming, and commits to continue our efforts to remedy the lingering effects of past injustices," the resolution stated.
Board member Warren W. Buck III, who was among the first African-American graduate students to earn a degree from the state-supported school in Williamsburg, appeared to hold back tears as he commented on the resolution.
"It warms my heart and my soul," Dr. Buck said. "It is a journey. It's not over but this sends a signal to everyone in not only the country but the world that we are serious about this."
(Dr. Buck, who holds a bachelor's degree from Morgan State University in 1968, earned a master's in 1970 and a Ph.D. in 1976 in theoretical physics from William & Mary. During that time, he was vocal in his protests of the university band playing "Dixie" at home football games and helped found the Black Student Organization at the college. Dr. Buck went on to teach physics at Hampton University among other institutions and is a professor and chancellor emeritus of the University of Washington at Bothell.)
Todd A. Stottlemyer, rector of the university, said, "Actions are even more important and there's more to do."
(Founded in 1693, William & Mary is the second oldest institution of higher learning in the nation behind Harvard University.)
Elijah Levine, president of the Student Assembly, said at first he was taken aback by the frankness of the board's statement on how the institution had benefited from slavery. Mr. Levine said the statement was important for him to hear as an African-American student.
"I felt hopeful, at least if we can begin a conversation like this on a board level. It will lead to calling white supremacy what it is and the effect it has," he said. "To me, that's the only way we're going to break any ground on inclusivity … While it's certainly a meaningful step to put this down on paper, it needs to be backed up with action."
In 2005 when Terry Meyers, a professor emeritus of English, was researching a campus building, he came across Fanny and Adam, two children who had been enslaved by the college. As a result, in 2007 the Student Assembly passed a resolution asking the college to conduct research on its history of slavery, to make those findings public and to erect a memorial to the enslaved. This was the start of the Lemon Project, which is named for one of the enslaved whose name was listed only as "Lemon."
Since then, the project has taken multiple steps to address and correct the college's legacy of racism and discrimination. Some of these include classes and recurring events such as the "Porch Talk." Porch talks are public events that range from discussions on how to navigate conversations and issues about race to drum circles that celebrate African-American culture.
The college also is planning to create a memorial to honor those who were enslaved by the university.
Other colleges that have apologized for their roles in slavery include the University of Virginia and Georgetown University.
Read the College of William & Mary Board of Visitors' resolution in full at wm.edu/news/documents/2018/apology-resolution.pdf.