U.S. team wins gold in women's 3x3 basketball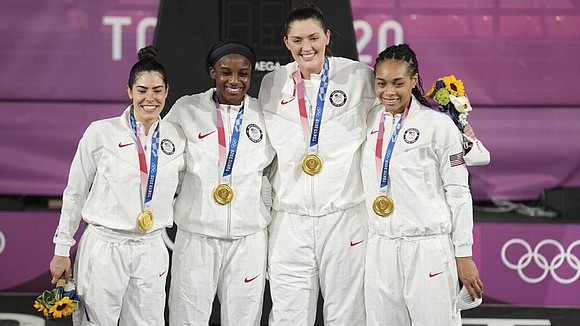 A new sport was unveiled at the Tokyo Olympics and the United States ran away with the top prize.
Making a resounding first impression, the U.S. team dominated the inaugural 3x3 women's basketball, a quarter-court contest with a three-on-three format.
The four-women roster of Stefanie Dolson, Allisha Gray, Jackie Young and Kelsey Plum went 8-1 overall and defeated the Russian Olympic Committee 18-15 in the finals.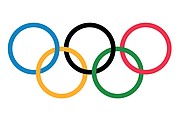 It's not surprising the Americans prevailed considering the glowing résumés involved. All were college sensations and all are now active WNBA players.
The cast:
• Dolson: 6-foot-5; helped the University of Connecticut win NCAA titles in 2013 and 2014; currently with the WNBA Chicago Sky.
• Gray: 6-foot; was standout on University of South Carolina NCAA championship team in 2017; now with the Dallas Wings.
• Young: 6-foot; helped University of Notre Dame win the 2018 NCAA crown; No. 1 overall WNBA draft pick in 2018; now with the Las Vegas Aces.
• Plum: 5-foot-8; the NCAA's all-time scorer with 3,527 points at the University of Washington. No. 1 overall WNBA draft choice in 2017; now with the Las Vegas Aces.
Plum led the United States in scoring in Tokyo with a total of 55 points.
The coach was former WNBA standout Kara Lawson, currently head coach at Duke University.
Teams are allowed only four players, meaning just one substitute.
In 3x3 competition, teams are awarded one point for a traditional basket inside the 3-point arc, and two points for a shot behind the bonus mark. Free throws are one point.
The rapidly played games are to 21 points or whichever team is leading after 10 minutes.
The U.S. men failed to qualify for the Tokyo event.