Dr. Anthony Fauci to address COVID-19 myths on city panel Jan. 8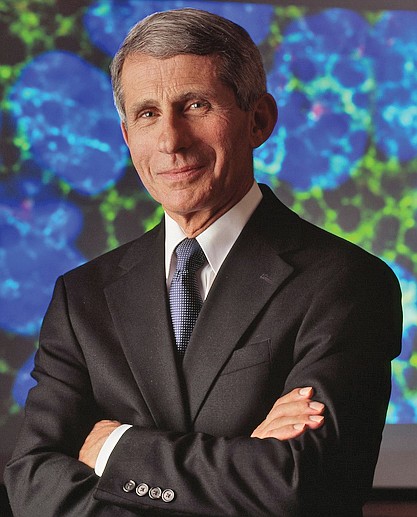 The nation's top doctor in the battle against COVID-19 will participate in a virtual discussion of health disparities and the coronavirus on Friday, Jan. 8, that will be open to the public.
Dr. Anthony S. Fauci will be the featured guest on "Facts and Faith Fridays" from 2:45 to 4:30 p.m. that is being conducted by the Massey Cancer Center at Virginia Commonwealth University.
Gov. Ralph S. Northam, state Health Commissioner Dr. M. Norman Oliver and Black clergy also will participate in the conversation and panel discussion aimed at dispelling myths about the COVID-19 vaccines.
Registration is open at https://redcap.link/itntraru or at massey.vcu.edu and is required to obtain the Zoom meeting number and password to access the event.
This is the latest edition of a program that Dr. Robert Winn, director of the VCU Massey Cancer Center, launched in early March to reach Black ministers to discuss COVID-19, cancer and other health issues. He teamed up with the Rev. F. Todd Gray of Fifth Street Baptist Church to connect with area clergy during a weekly call on Fridays.
The Friday calls now include 500 church leaders, according to Dr. Winn's office.