McLaughlin breaks world record during trials
Reuters | 7/1/2021, 6 p.m.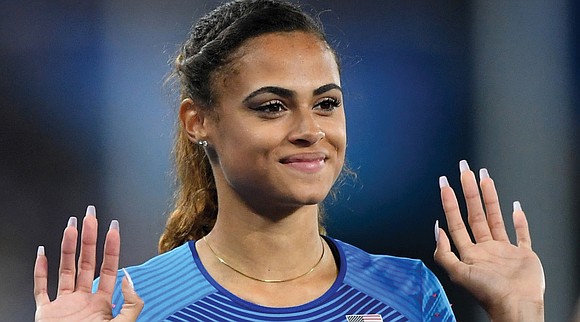 Among a galaxy of stars at the U.S. Olympic Track & Field championships, Sydney McLaughlin shined brightest.
The 21-year-old New Jersey native set the world record in the 400-meter hurdles with a dazzling 51.90. In so doing, she nipped reigning world champ Dalilah Muhammad, who took second in 52.42.
Muhammad held the previous record of 52.16.
McLaughlin and Muhammad will be the clear favorites at the Tokyo Olympics starting July 23.
McLaughlin competed for the University of Kentucky before going pro in June 2018. She ran in the 2016 Summer Olympics in Rio de Janeiro, placing fifth in her semifinal heat, which didn't qualify her to move on to the finals.
Muhammad, 31, is from Queens, N.Y. She graduated from the University of Southern California and won the gold medal in the 400-meter hurdles in the 2016 Olympics in Brazil.