Doubling down
Alfred C. Liggins III and Urban One go all in to win voter approval of the $565M casino project proposed for South Side. The referendum is Nov. 2, with early voting going on now.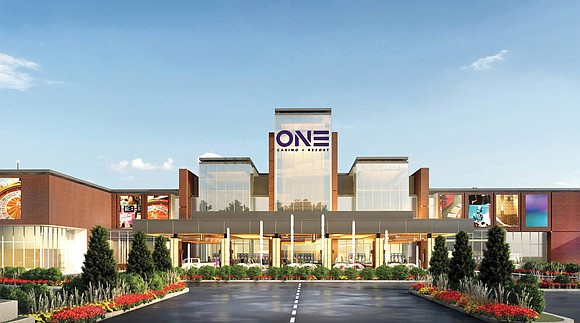 Do you want a gambling casino built on a 100-acre commercial property in the South Side?
On top of filling elective offices, that is the big question Richmond voters are now facing if they vote early or will face on Election Day on Tuesday, Nov. 2.
There's plenty of buzz — both positive and negative — about the projected ONE Casino+Resort, a new venture for the Baltimore-based Black media conglomerate Urban One and its majority stock owners, Cathy Hughes, who chairs the board, and her son, Alfred C. Liggins III.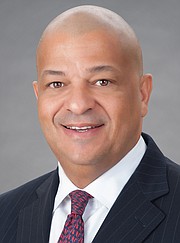 Mr. Liggins has made sure of that as he pushes for the "yes" vote needed in order to seek a state license to operate.
If Richmond voters approve the casino, it likely would be the biggest project a Black-owned business has ever undertaken in Virginia, a project involving an investment of $565 million that would bring the city its first full-service casino with 2,000 slot machines, 110 table games and sports betting.
Along with the gambling, the project is to include a 250-room luxury hotel, 15 restaurants, 55 acres of public parkland, a sound stage to create films and other programming and a 3,000-seat events center that is projected to have at least 200 shows a year featuring big name entertainers.
Aware of a strong undercurrent of opposition , Mr. Liggins has saturated Richmond television and radio air waves with commercials in a bid to motivate voters to check the "yes" box on the referendum to allow his company to build.
The ads tout 1,500 permanent jobs that would be created and the $30 million to $50 million a year that the casino would generate in tax revenue that could be used by the city to pay for services.
The ads also celebrate the casino as a product of private enterprise that would not require a dime of taxpayer subsidy or support.
The casino and resort will be located at 2001 Walmsley Blvd., just off the Bells Road exchange of Interstate 95, in a relatively isolated industrial and commercial area with little connection to residential neighborhoods, the city's Downtown or museums and other attractions.
Armed with a marketing budget of $3 million to $5 million, Mr. Liggins also has used print media advertising to plug the casino, employed 50 to 60 canvassers to knock on the doors of potential voters and posted messages on billboards to motive people to vote for the casino.
While residents of four other Virginia cities – Norfolk, Portsmouth, Danville and Bristol – have overwhelmingly approved a casino in each of those communities, Mr. Liggins is taking nothing for granted on his plan for creating a diverse business that expects to contract up to half of the construction and up to half of its purchases with Black- and minority-owned businesses.
He has plenty of official support. The project has garnered the unanimous backing of the city's elected leadership, including Mayor Levar M. Stoney and members of City Council, who have been highly supportive of the effort they view as creating a gusher of new revenue. That includes 8th District Councilwoman Reva M. Trammell, who represents the area in which the casino will be located.
If Richmond voters approve the casino, Mr. Liggins would then be able to apply to the Virginia Lottery, the state regulator of gambling for the required license. If he passes that hurdle, and it could take a year, Urban One would be able to open the only Black-owned casino in the country at this time, though not the first. That honor belongs to the late Don H. Barden of Detroit, was the first Black person to own and operate a gambling establishment, first in Gary, Ind., in 1996, and later in Las Vegas.
Despite being outspent 100 to 1, opponents have organized to fight against the casino, us- ing social media and their own door-knocking campaign. They are trying to make the case that a casino would induce people to spend money they cannot afford to lose to create the revenue ONE Casino+Resort would need to ensure the city, state and federal governments get their tax shares and that there is money to operate, repay debt and generate a profit.
Casinos are heavily taxed. Richmond, by itself, is projecting the casino would generate at least $300 million a year in revenue alone from gambling. The city expects to receive between 9 percent and 10 percent of that as its share, on top of revenue from real estate taxes, personal property taxes and taxes on utilities, concert admissions, hotel rooms and restaurants.
Though they seem to gush cash, casinos are still risky. Mr. Barden entered into the Las Vegas casino world by buying a bankrupt casino company. Before his death in 2011, he saw the companies liquidated in a bankruptcy proceeding.
Opponents hammer away at casinos as being exploitive of low-income residents who gamble away their rent money in seeking a big score. Opponents received a boost after U.S. Sen. Tim Kaine, a Richmond resident, made local headlines in confirming that he had voted "no" on the casino referendum when he cast his ballot on Sept. 20.
Sen. Kaine "voted against the casino proposal. He believes there are better ways to enhance economic development in Richmond," according to a statement from his office.
Paul Goldman, a former state Democratic Party chairman and a well-known political strategist who created the Vote NO on RVA Casino Committee, sought to make the most of the senator's vote.
In an online post, Mr. Goldman wrote: "The Casino forces have been saying some ugly things about those who dare to publicly oppose their Casino or point out this truth: The proposal on the ballot is based on those going to the Casino LOSING 300,000,000 a year, every year, at this exploitative Casino, the overwhelming bulk of that money coming from Richmond residents or those in the local area."
Richmond state Sen. Joseph D. Morrissey disagrees with the views of Mr. Goldman. He calls supporting the casino "a no-brainer." Along with other supporters, he points to casino projections that more than 2,000 people will be involved in construction, with future employees to be paid an average wage of $55,000 a year along with benefits and profit sharing, according to the city and Mr. Liggins.
"I think it is a game changer that can transform South Richmond," Sen. Morrissey said, adding that it would create the first significant destination south of the James River and with a prospect of attracting 2 million or more visitors annually.
Mr. Goldman points to studies indicating that most players are likely to come from a radius of 30 miles.
Sen. Morrissey points to the city's study that suggests 80 percent of casino visitors would come from outside the city limits.
Aside from Mr. Goldman and his committee, the other major opposition is coming from a group called Richmond For All. Quinton Robbins, the group's political director, said that a survey of residents who live near the site found little enthusiasm.
Like Mr. Goldman, he believes that "casinos are an extractive industry that will rob our community just to make a few folks wealthy. My neighbors are worried about his casino will hurt the place we call home."
Except for a few thousand people who are listed as members, neither Mr. Goldman nor Richmond For All appears to be generating the kind of public support that could halt the project.
Still, based on a poll Mr. Goldman commissioned in June, he believes the referendum results will be far closer than imagined.
Many Richmonders opposed sites that were proposed earlier, including a North Side location that is now home to the only movie theater complex in the city and a South Side location next to a retail complex on Forest Hill Avenue.