Historic Mount Olivet Cemetery in South Side to receive state funds for maintenance
10/28/2021, 6 p.m.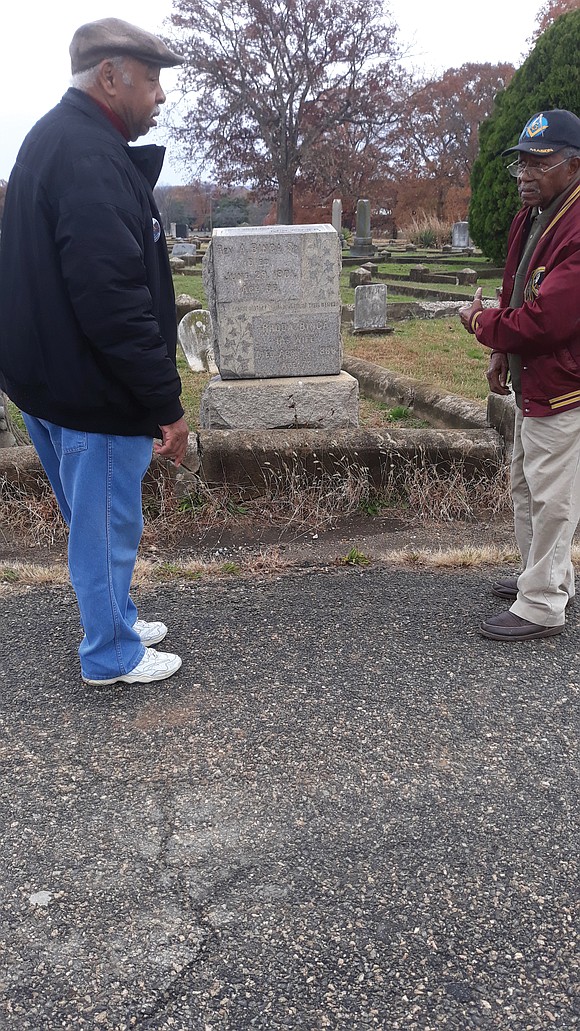 A historic city-owned Black cemetery in South Side has received a state grant to assist with maintenance of 4,617 graves.
City Hall announced that the state Department of Historic Resources has recognized Mount Olivet Cemetery off Hopkins Road in South Side as a qualifying cemetery for state support and agreed to provide $23,085 annually — or $5 a grave.
The publicly owned burial ground is the beneficiary of the General Assembly's decision earlier this year to shift support for grave maintenance from Confederate cemeteries to Black cemeteries that date to the 19th century or earlier.
The city credited Kathryn Whittington of The Valentine museum with assisting in documenting the cemetery's history and the gravesites that qualify for support.
Mount Olivet dates to 1874. The Town of Manchester, later annexed into Richmond, created the cemetery as the "colored section" adjacent to the then whites-only Maury Cemetery, which faces Maury Street.
In 1910, following Manchester's annexation, Richmond's governing body approved a request from a beneficial society called the Love and Union Club to rename the "colored section" Mount Olivet Cemetery.
The cemetery includes the graves of numerous influential Black people, such as the area's first Black Delegate Ballard T. Edwards; educator James Blackwell Sr. and his physician son, Dr. James Blackwell Jr.; Councilwoman Claudette Black McDaniel; and two long-serving pastors of First Baptist Church of South Richmond, the Rev. Anthony Binga Jr. and the Rev. W.L. Ransome.