The NMAAHC celebrates hip-hop with block party
Donald J. Adams Jr. | 8/4/2022, 6 p.m.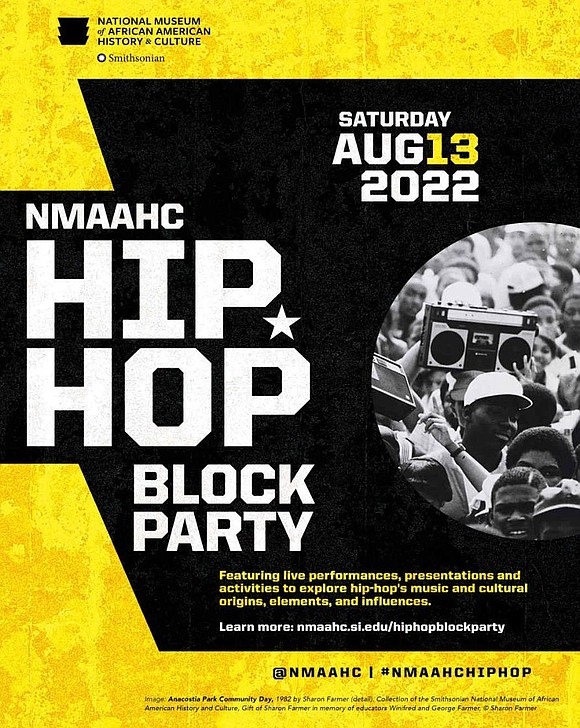 The National Museum of African American History and Culture will host its first Hip-Hop Block Party on Saturday, Aug. 13 at the Washington, D.C. museum.
Featured events will be day and evening performances, activities and presentations that detail the origins and history of hip-hop.
The celebration commemorates the one-year anniversary of the Smithsonian's Anthology of Hip-Hop and Rap, a collection of hip-hop CDs and photos that show the growth and history of hip-hop spanning over four-decades. Hosted by radio personality Vic Jagger, the daytime session is from 10:30 a.m. to 5 p.m. and includes a free hip-hop dance workshop taught by dance troupe Culture Shock DC, a live panel discussion and performances from local and national artists.
Starting at 7 p.m., performances from Grammy-nominated rapper D. Smoke and a dance party featuring hip-hop pioneer DJ Spinderella will continue until midnight.
Indoor performances will be in Heritage Hall on the museum's first floor, and outdoor performances will be on a main stage between 15th Street and Madison Drive.
Tickets for the event are free, but registration is required and can be found on the NMAAHC website at https://nmaahc.si.edu/block-party.