VUU, 6-1, prepares for Augusta University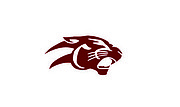 Two of NCAA Division II basketball's hottest teams will go head to head 2 p.m. Saturday at Virginia Union's Barco-Stevens Hall.
Visiting Augusta, Ga., University was 6-0 starting this week and features arguably the premier big man in all of Division II, 7-foot-1 Tyshaun Crawford.
A transfer from Georgia Southern, Crawford averages 23 points and 10 rebounds.
A year ago, the Griffin, Ga., native helped the Jaguars to a 33-4 record and the NCAA tournament finals (losing to Northwest Missouri State).
Augusta plays out of the Peach Belt Conference. Crawford was PBC co-Player of Year in '22.
VUU, now 6-1 following a 66-61 win at 2021 CIAA champ Fayetteville State on Sunday, has a powerful low post threat of its own in 6-foot-5, 230-pound Robert Osborne, a senior from Hermitage High.
The burly and versatile Panther had 24 points, 12 rebounds, three steals and two assists at Fayetteville, and is a preseason All-CIAA pick.
VUU is coming off a 23-7 season in which it advanced to the CIAA finals in Baltimore, losing to Fayetteville.
A victory over Augusta would go a long way in vaulting the Panthers high into the upcoming Division II poll. Following Saturday's game, VUU is off until Dec. 10 when it will play host to Salem, W.Va.