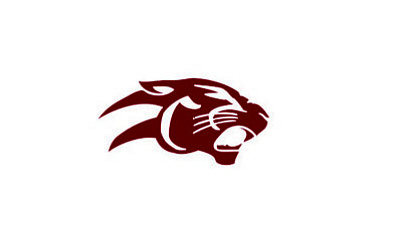 Stories this photo appears in:

If Virginia Union University were to pick an MVP thus far this successful basketball season, the bus driver might deserve consideration.

Virginia Union University has won nine football games on the field. Now it must play another kind of game – the waiting game.

Brady Myers' skills kick in for Panthers
There's a new sheriff in town in the CIAA North.

Lights! Camera! It's showtime on Lombardy Street!

Armonii Burden would love to be known as the second-best defensive player to ever come out of Williamsburg's Lafayette High School. The incomparable Lawrence Taylor, of course, is No. 1 on that list.

The Virginia Union University football season is off to a good start despite the first game being more than two months away.

The Virginia Union University Panthers have taken care of important basketball business in Pennsylvania. The next stops on the team's planned hoops itinerary are North Carolina, then Maryland and then, perhaps, the NCAA Tournament at points now unknown. Following a crucial 79- 71 victory last Saturday at Lincoln University in Pennsylvania, Coach Jay Butler's squad has taken the pole position, steering into next week's CIAA Tourna- ment in Baltimore. VUU will finish the regular season Saturday, Feb. 19, at Shaw University in Raleigh, N.C., before heading for the tournament in Baltimore, which starts Tuesday, Feb. 22. If the Panthers can hold on to the top spot in the CIAA Northern Division, their likely quarter final tournament opener would be Thursday, Feb. 24, at Royal Farms Arena. The CIAA Tournament finals are set for Saturday, Feb. 26. ESPN-Plus and ESPN-U will provide TV coverage throughout the week. VUU's victory at Lincoln University put distance between the Panthers and the runner- up Lincoln Lions for the Northern Division top seed. VUU forward Robert Osborne received no mention in the preseason All-CIAA voting. But he's due for much more recognition when the more important postseason All-CIAA team is announced next week. The 6-foot-5, 230-pound junior powerhouse out of Hermitage High School in Henrico County was at his burly best at Lincoln, hitting 12 of 20 field goals and scoring 26 points. Jordan Peebles, the pogo-stick senior for- ward from Emporia, added 19 points and nine rebounds at Lincoln and is always a best-bet for the highlight reels. In only 20.5 minutes per game, Osborne leads the balanced Panthers in scoring (12.6 points per game), field goal percentage (.573)

Virginia Union University's Raemaad Wright has become the "Chairman of the Boards" in CIAA basketball.

Virginia Union University can hardly wait to hear the starting gun for the 2020-2021 track and field and cross-country seasons.

Virginia Union University's quest for an NCAA women's basketball title ended before it began.

Jordan Peebles is a high-wire act without the trapeze and safety net. The Virginia Union University junior does his best work high above the floor for Coach Jay Butler's Panthers.

Often in sports, when one door closes another swings open. Ancient rivals Virginia Union and Virginia State universities won't be going to the CIAA championship game, but they could ring the NCAA bell.
Charles Hall was merely a background figure — little more than an extra — last season for Virginia Union University football. This year, he has become a leading man.

There are six good reasons why Virginia Union University figures to be a contender for its first CIAA football championship since 2001.

Long story short — Coach Jay Butler has turned things around at Virginia Union University. In recent times, VUU's men's basketball team would return from the CIAA Tournament in Charlotte, N.C., with no victories and little cause for optimism. The image brightened last week as VUU won its first tournament game since 2009 (over Shaw University), nearly tacked on a second win against two-time defending champ Livingstone College, and did so with a roster oozing with skilled underclassmen.