Go to www.COVIDtests.gov for free, at-home test kits
1/20/2022, 6 p.m.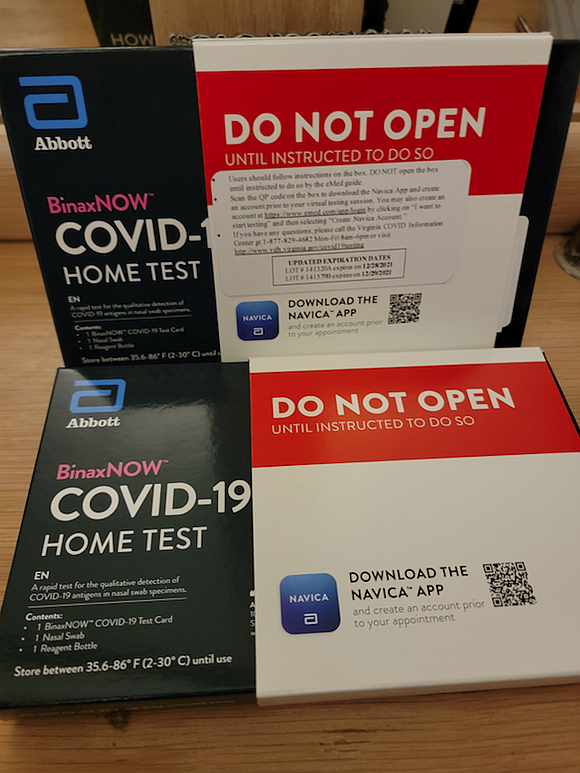 Want a free at-home COVID-19 test?
The federal government is mailing up to four rapid-test kits per household to people who request them under a new Biden administration effort to help families avoid long lines for COVID-19 testing and low inventory of test kits during the current nationwide surge from the omicron variant.
To request free test kits, go to www.COVIDtests.gov. The site will link to an order form managed by the U.S. Postal Service, which will ship the kits within seven to 12 days.
Put in your name, address and delivery address. No credit card or health insurance information is needed. The kits and delivery are free.
Officials urged people to take the test if they are experiencing COVID-19 symptoms, have had close contact at least five days earlier with someone who has tested positive for the virus or before attending a gathering where other people will be present. The rapid test provides results within 30 minutes.
More than 750,000 people were accessing the website at the same time during Tuesday's soft opening of the website, officials said.
The White House also announced Tuesday that it will make 400 million N95 masks available for free through pharmacies and community health centers across the country. Details have not been released.