NFL's Black head coaches dwindle to one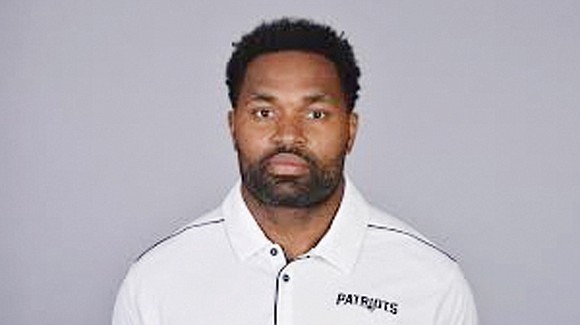 If the NFL were to throw a party today for its Black head coaches, just one invitation would be sent.
With the firings of Coach Brian Flores of the Miami Dolphins and Coach David Culley of the Houston Texans, that leaves just one Black head coach—the Pittsburgh Steelers' Mike Tomlin—out of 32 franchises.
That could change quickly, however, and with a Virginia flavor.
Coach Jerod Mayo, the linebackers coach for the New England Patriots, has emerged as a leading candidate— perhaps the leading candidate—for both the Denver and Houston openings.
Coaches Mayo and Tomlin have something in common: Both are from Hampton.
Coach Mayo, 35, starred at Kecoughtan High School before going on to play at the University of Tennessee and then for the NFL.
Coach Tomlin was born in Hampton, went to nearby Denbigh High School in Newport News and later to the College of William & Mary. He has been the main man on the Pittsburgh Steelers' sidelines since 2007.
Coach Culley never had a chance during his one season in Houston. The Texans went 4-13 with an offense ranked 31st in the league. Houston's star quarterback Deshaun Watson sat out the season with legal issues and his backup, Tyrod Taylor, was injured in the early going.
Coach Flores' pink slip in Miami was more surprising. His Dolphins were 5-11, 10-6 and 9-8 in his three seasons. Despite the dismissal, Coach Flores is just 40 and remains a prime candidate right now for other top jobs. He already has interviewed for the Houston job.
Black coaches aren't the only ones to get relieved of their duties.
Coach Joe Judge was shown the door by the New York Giants after two seasons and a 10-23 record. In Chicago, Coach Matt Nagy was ousted after four seasons and a 34-31 mark (6-11 this season). Coach Vic Fangio was let go after a 19-30 record (7-10 this year) with the Denver Broncos. And Coach Urban Meyer didn't even last a season in Jacksonville. The Jaguars dismissed Coach Meyer after going 2-11, with four games left.
Coach Jon Gruden resigned from the Las Vegas Raiders after posting a 22-31 record over parts of four seasons. Gruden left under pressure after racist, homophobic and misogynistic remarks he made were discovered in his emails dating back from 2011 to 2018.
While Coach Mayo appears the best bet among Black coaches to land a head coach job, don't forget about Coach Eric Bieniemy, the Kansas City Chiefs' ultrasuccessful offensive coordinator since 2018. Coach Bieniemy has been interviewed for numerous head coaching jobs the last few seasons without ever getting the call.
Other Black candidates, either this year or in near future, might be:
• Defensive assistant Teryl Austin of the Pittsburgh Steelers.
• Marcus Brady, the Indianapolis Colts of- fensive coordinator.
• Green Bay Packers defensive backs Coach Jerry Gray.