System failure
RPS loses thousands of laptops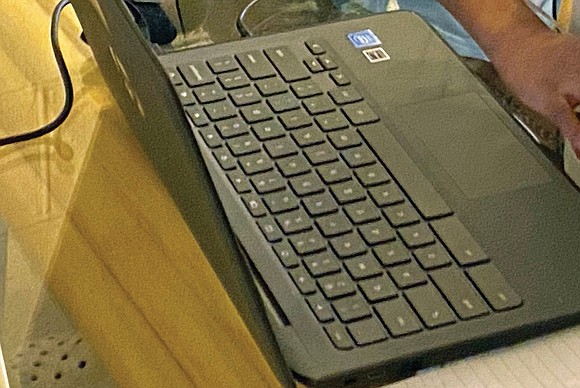 Richmond Public Schools wasted millions of federal support dollars buying 20,000 extra Chromebook laptop computers it didn't need after going virtual during the pandemic, an internal audit has found.
The audit also found that a key inventory control system was bypassed so the assignment of computers to more than 10,000 students was not recorded.
In addition, the audit found more than 2,000 students were assigned multiple computers and 1,700 students who left the public schools system never turned in their assigned computers.
The report is expected to be presented and discussed at the upcoming School Board meeting June 6.
RPS' internal audit staff of Milton Parker and LaTonya Holloway spent months preparing the report that already is leading to an overhaul of the program's processes — including ending individual school involvement in inventory management and assignment of computers to students.
Next fall, RPS' technology officials will have sole control and directly assign computers to students, according to the RPS administration led by Superintendent Jason Kamras.
The School Board authorized the audit based on concern that 7,000 to 9,000 Chromebooks that had been delivered to students might be missing.
The report did not clearly answer that concern. The audit team noted data from RPS' most significant Chromebook inventory database, Tempest, showed only 10,749 students were assigned a Chromebook.
The other 10,450 students were not listed in Tempest as receiving a laptop, the audit stated.
The Kamras administration insisted in its response that 21,953 Chromebooks had been assigned to students.
The competing numbers remain unreconciled in the report, though the Kamras administration noted that Tempest should be "the sole source of truth for data about Chromebooks" and that "no other spreadsheet should be utilized for recording information."
The RPS auditors, in the wake of the response, commented that the "lack of a formal inventory process makes it difficult to determine current inventory levels when Tempest is not being used as the sole system of record for Chromebook distributions."
Other numbers also vary without explanation.
For example, according to the audit team, 44,781 Chromebooks had been logged into Tempest as of March 14, 2022.
But the Kamras administration stated that the current inventory includes only 42,970 Chromebooks, or 1,811 fewer laptops that collectively are worth more than $500,000.
Still, whichever inventory number is used, the total is huge compared to the RPS enrollment of 21,179 students as of Sept. 30, 2021.
The audit team report founded that an extra 20,672 unused laptops are held at schools or in a technology contractor's warehouse, when only about 2,100 spare machines are needed.
Those excess laptops cost RPS about $5.2 million. That price tag does not include the additional money spent to configure those laptops to connect with RPS' computer system, which runs about $70 per machine.
The Kamras administration confirmed that more than 20,000 laptops are not being used by anyone, though its listed number of idle computers is 20,111 or 561 fewer than the audit team reported.
The good news in the audit is that most students have been careful with their laptops, with both the audit team and the Kamras administration reporting that fewer than 800 of the machines have been lost, reported stolen or been damaged.
However, the auditors that Tempest records show that 1,781 students who left the school system between July 1, 2019, and September 30, 2021, never returned their assigned Chromebooks, including 63 students who received two or more of the laptops.
In other words, students who left school walked away with a total of 1,816 laptops, the audit stated.
"During our meeting with RPS designees, we were informed that there were no formal procedures for retrieval of Chromebooks" from students who had not returned them voluntarily.
The audit team also found that 2,072 active students had two to five Chromebooks assigned to them, with an aggregate value of $585,000 just for the hardware.
The audit team provided recommendations for improvement, with the Kamras administration agreeing to virtually all of them.