Bellemare's easy to find in Stanley Cup playoffs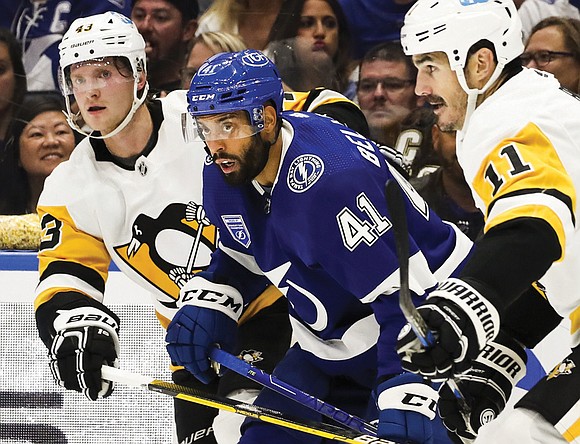 In viewing the ongoing Stanley Cup playoffs, it's hard not to notice Pierre-Edouard Bellemare because he is the only Black player on either team.
A native Frenchman, Belle- mareisa37-year-oldleftwing for the Tampa Bay Lightning. The opposing Colorado Avalanche has no Black players.
Bellamare previously played in the NHL with Philadelphia, Las Vegas and Colorado. His career also includes 20 years with France in international play.
In 587 NHL games, the left-hander has 56 goals and 62 assists.
The NHL has always been overwhelmingly white. Of the 700 or so players who wore skates this season, only about 26 were Black — "about" is used because rosters are fluid.
Before Jackie Robinson first took the field for the Brooklyn Dodgers, thus becoming the first Black player, he told his wife, Rachel, something to the effect, "if you have a hard time spotting me, I'm No. 43."
Bellemare wears No.41 for Tampa. He'll be easy to find.